A courageous Yorkie repels a coyote to protect her 10-year-old owner
September 27, 2022
867

4 minutes read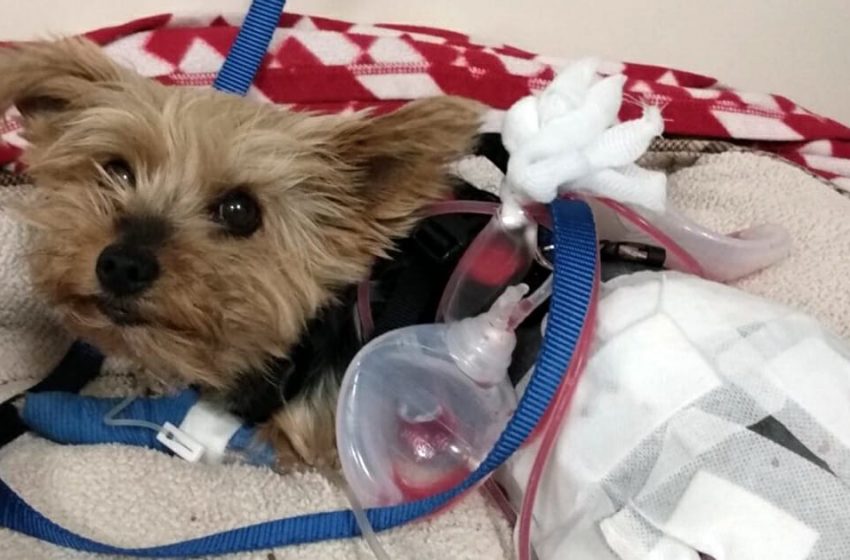 Nothing is more special than a child's relationship with their dog. Every child should have a dog as a pet because dogs are not only loyal friends but are also fiercely devoted to their owners and will risk their lives to protect them if necessary.
That was demonstrated this week by a small but incredibly brave animal who suffered injuries while protecting her 10-year-old owner from a coyote.
In Scarborough, Toronto, Macy, a six-year-old Yorkie mix, resides with her owner Dorothy Kwan and her family.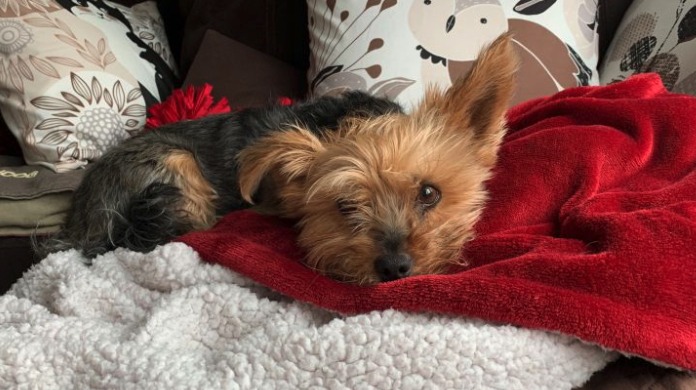 Recent events took a dramatic turn when the family's 10-year-old daughter met face-to-face with a wild coyote while Macy and the kid were out on a stroll.
Amazingly, the little dog volunteered to defend her owner by squaring off against the coyote.
View the dramatic scene in the video:
The disturbing video shows Macy being attacked by a coyote in the distance as she begs out for rescue.
But in the end, Macy prevails in the struggle: As a result of Macy's persistent barking, the coyote eventually flees, appearing to have been driven away by the smaller dog.
Dorothy Kwan mentioned that one could see their dog placing herself between her daughter and the coyote. Even after suffering severe injuries, she kept barking and chasing the coyote away, and she retaliated.
Even though Macy was able to repel the coyote, she was still left with serious wounds. She suffered serious injuries to her torso and leg, according to Dorothy.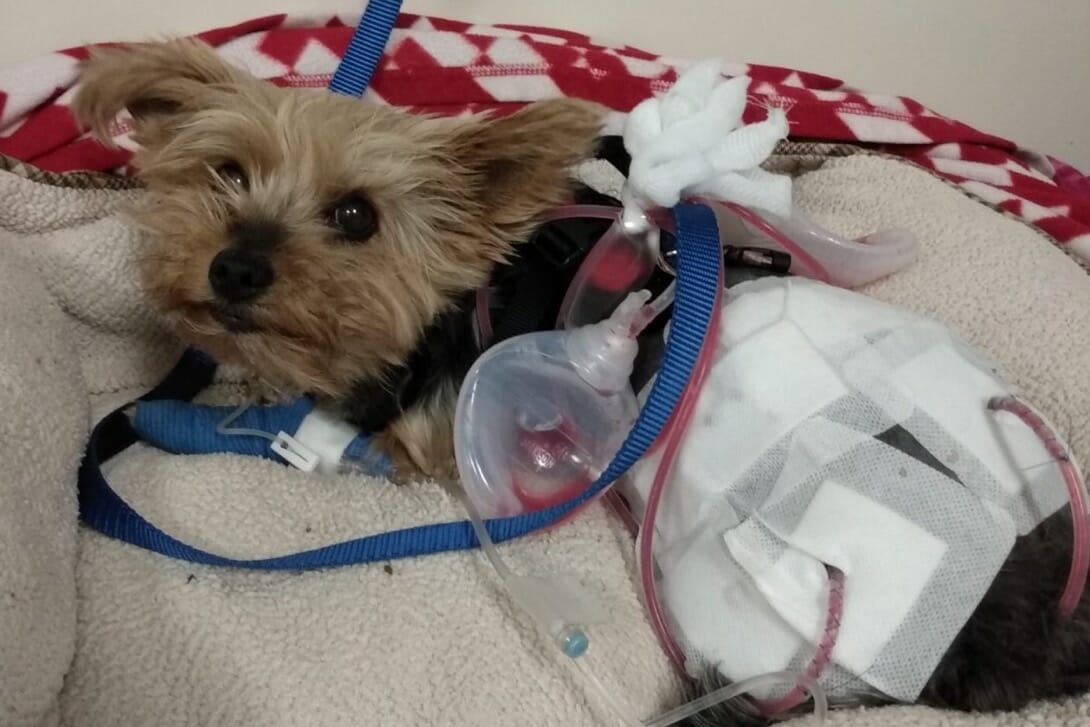 Knowing that her beloved pet dog suffered injuries while trying to save her daughter, Dorothy was left heartbroken. Kwan mentioned that her heart was breaking for her young child as well as for their dog, which they adopted five years ago. Being a single mother of two, her kids and dog were everything to her.
When Macy was taken to the animal hospital, she was treated for her injuries, but the price was thousands of dollars.
However, donors stepped up when the family set up a GoFundMe campaign to raise money and share Macy's inspirational tale with the globe: the page has nearly $20,000, exceeding its fundraising target.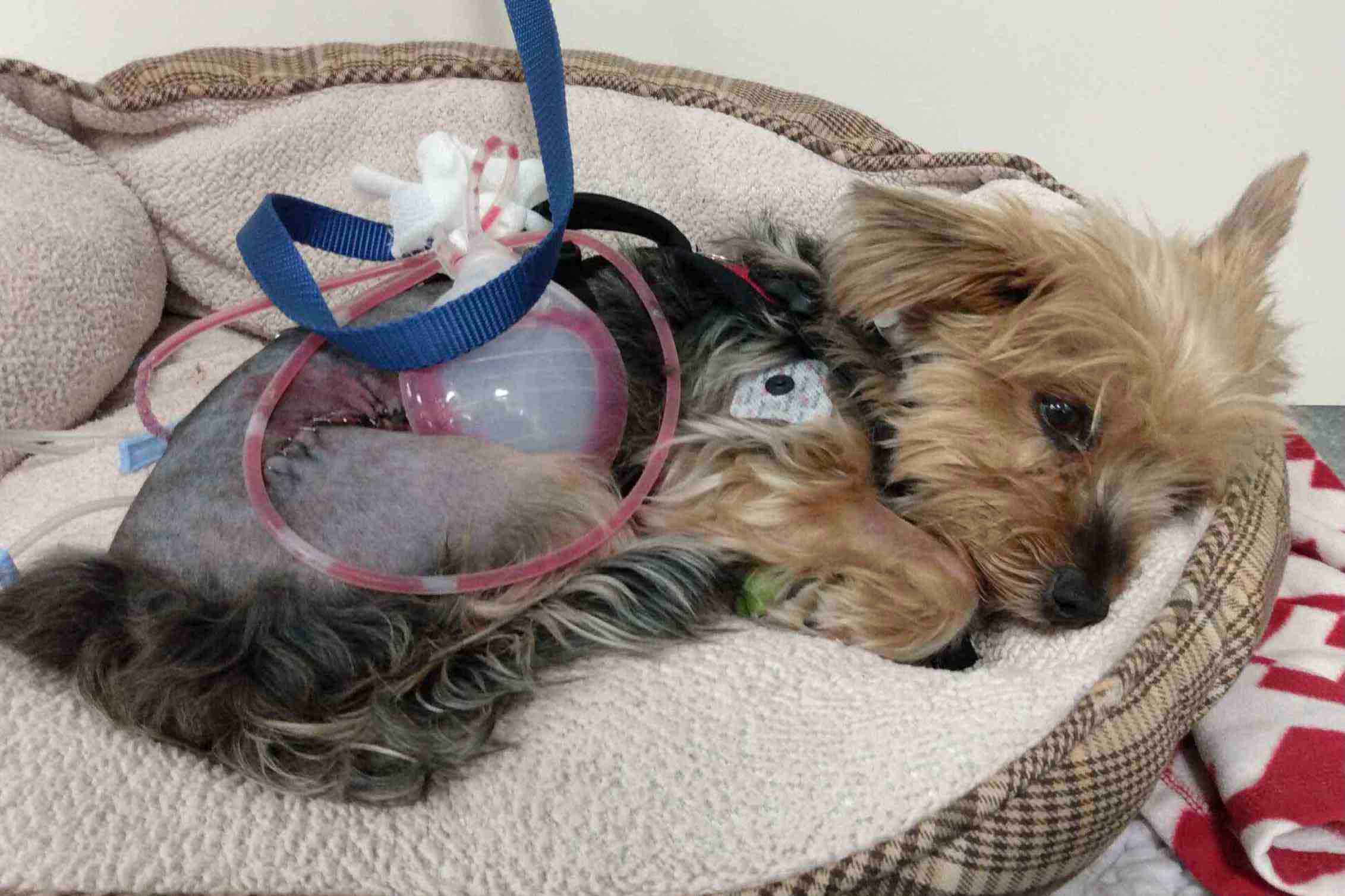 And even better, according to Dorothy's updates on the fundraising website, Macy is already healing well.
She wrote, "her fever is gone, and she's got her appetite back." "I am really happy for her. When she returns home, no coyotes will want to meddle with her. My tenacious child is a real warrior. I adore you terribly. You're up to the task!
Such a courageous little puppy. We wish brave Macy a speedy recovery!