A Glittering Kolchug Dress With a Corset: Margot Robbie Repeated the Iconic Look of Supermodel Claudia Schiffer
July 5, 2023
535

3 minutes read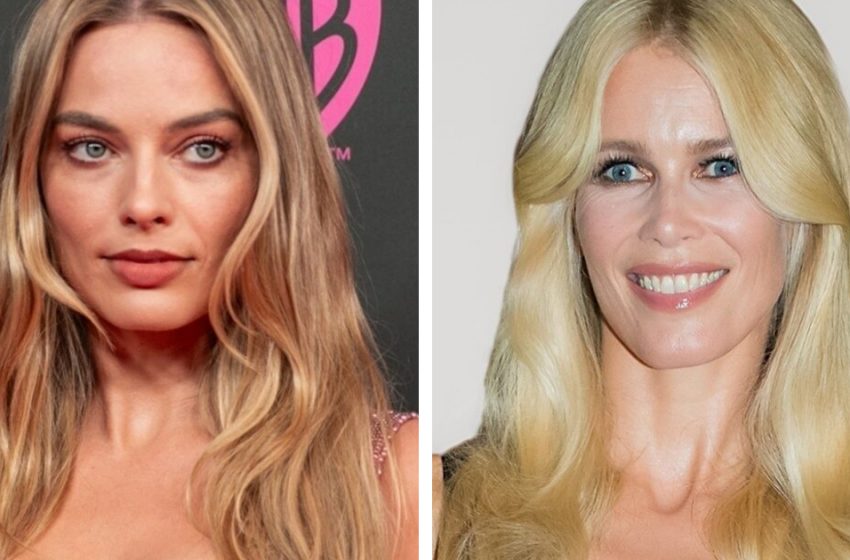 The Hollywood star graced the red carpet in her homeland. The sight of Margot Robbie in a vintage dress with a deep neckline certainly turned heads.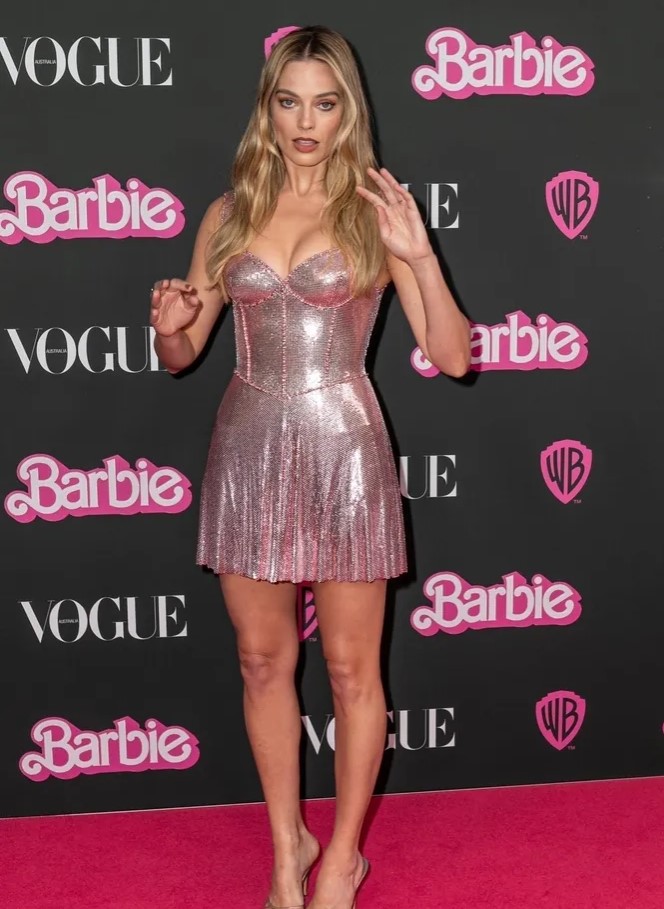 At the age of 32, the actress unveiled the movie "Barbie," in which she has the main role, in Sydney. The event took place at the Museum of Contemporary Art Australia. Margot meticulously prepared for this major summer premiere.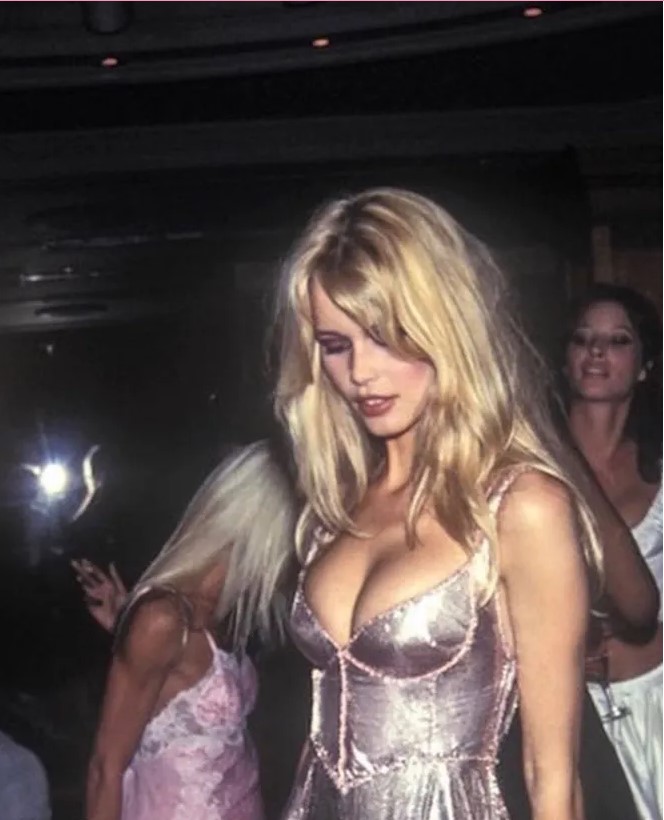 The prominent celebrity dazzled on the red carpet in every sense. Robbie styled her hair in messy curls and chose peach-toned makeup, highlighted with a dark pink lipstick. The on-screen Barbie sported a vintage Versace dress in a metallic-pink color, featuring a corset and a ringlet texture. This ensemble was previously worn by supermodel Claudia Schiffer at the brand's party in Paris in 1994. Margot finalized her look with see-through plastic heels.
While she didn't wear any accessories, she did sport a manicure that complemented her dress perfectly. Robbie graced the red carpet with a radiant smile. Her co-star in "Babylon," Brad Pitt, showed off her slender, tanned legs from the best angles.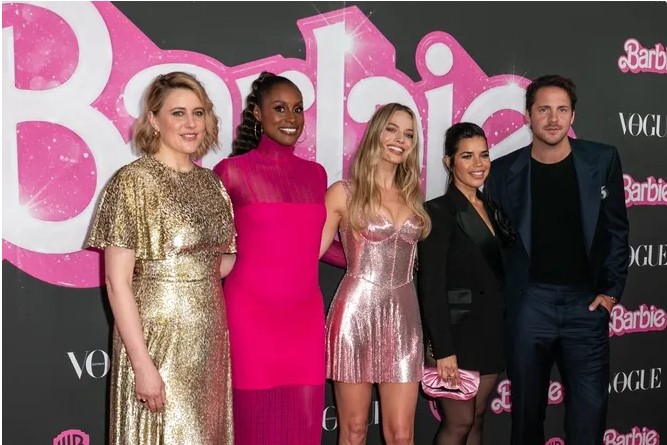 Joining Margot was her husband, film producer Tom Ackerley, who is also part of the film's production team. The pair made their appearances before the photographers separately but grouped together with other actors for a photo.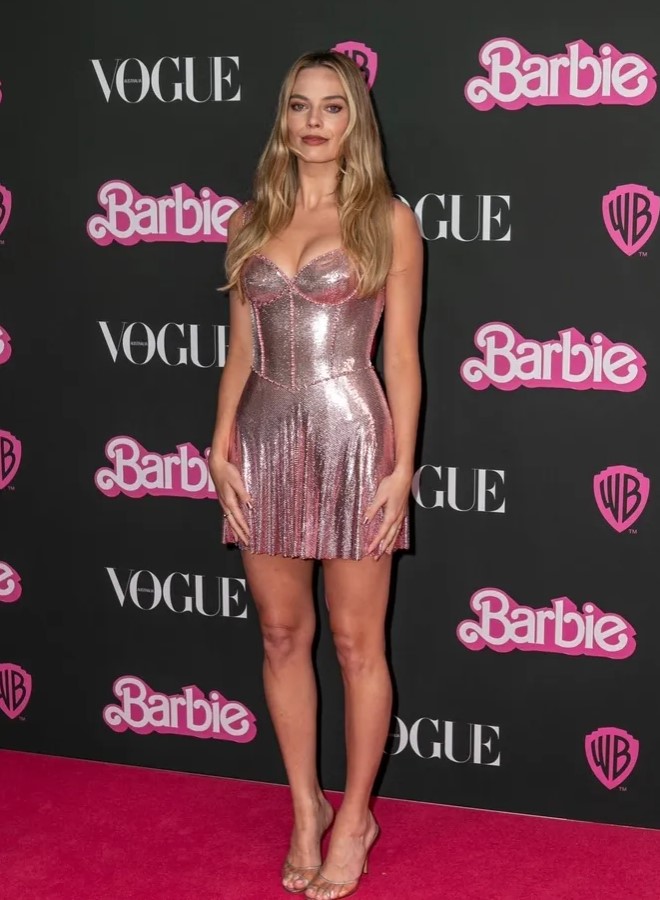 Robbie's fans showered her with praise. "She's gorgeous," "She has a beautiful figure," "The epitome of a stylish lady," "This woman never disappoints on red carpets," "Such a sexy kitty," commented the users.
Margot donned another iconic outfit at the Met Gala. On that occasion, she embodied the image of Cindy Crawford.