A Puppy with a Super Short Spine Rescued by a Kindhearted Woman
September 23, 2022
387

4 minutes read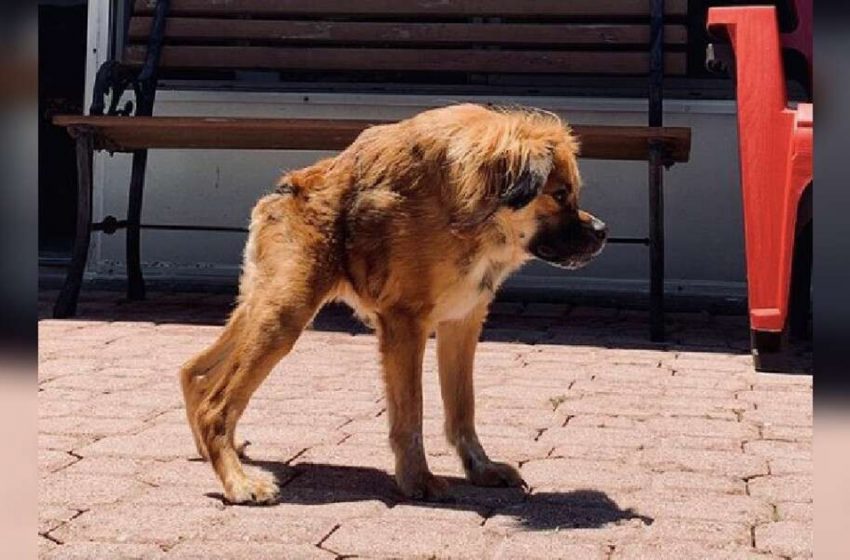 This is a story about the connection between a Tibetan puppy and Anna Marie Giannini. Giannini found out that a litter of puppies was being given away and immediately responded to the social media post because one of the pups was unique.
The puppy's name is Tilly. Even though Giannini realized that he was "different," she made a decision to adopt her.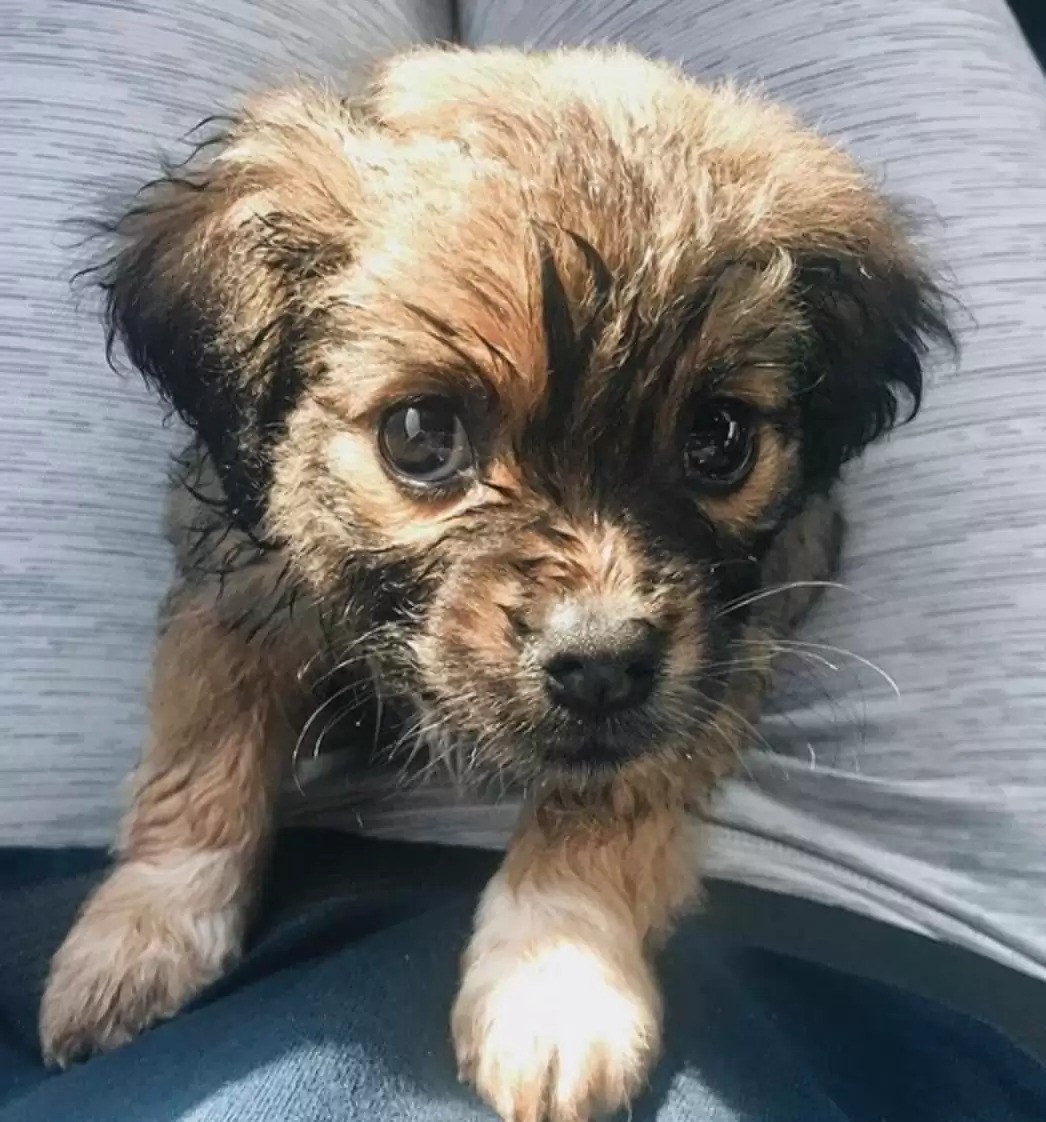 Giannini was informed that Tilly was defective. The fact that he was left out without a home meant that the puppy could be euthanized. As Giannini shares, she liked the puppy so much that it did not take even a second to make a decision to adopt her. She notes how immediately she projected their future.
Tilly had a disorder called spine syndrome. The puppy was born with compressed vertebrae. This deficiency gave her the appearance of not having a neck and exceptionally short back.
Anna has not ever thought about adopting such a puppy. But everything seemed so realistic and possible when she first took the puppy in her hands.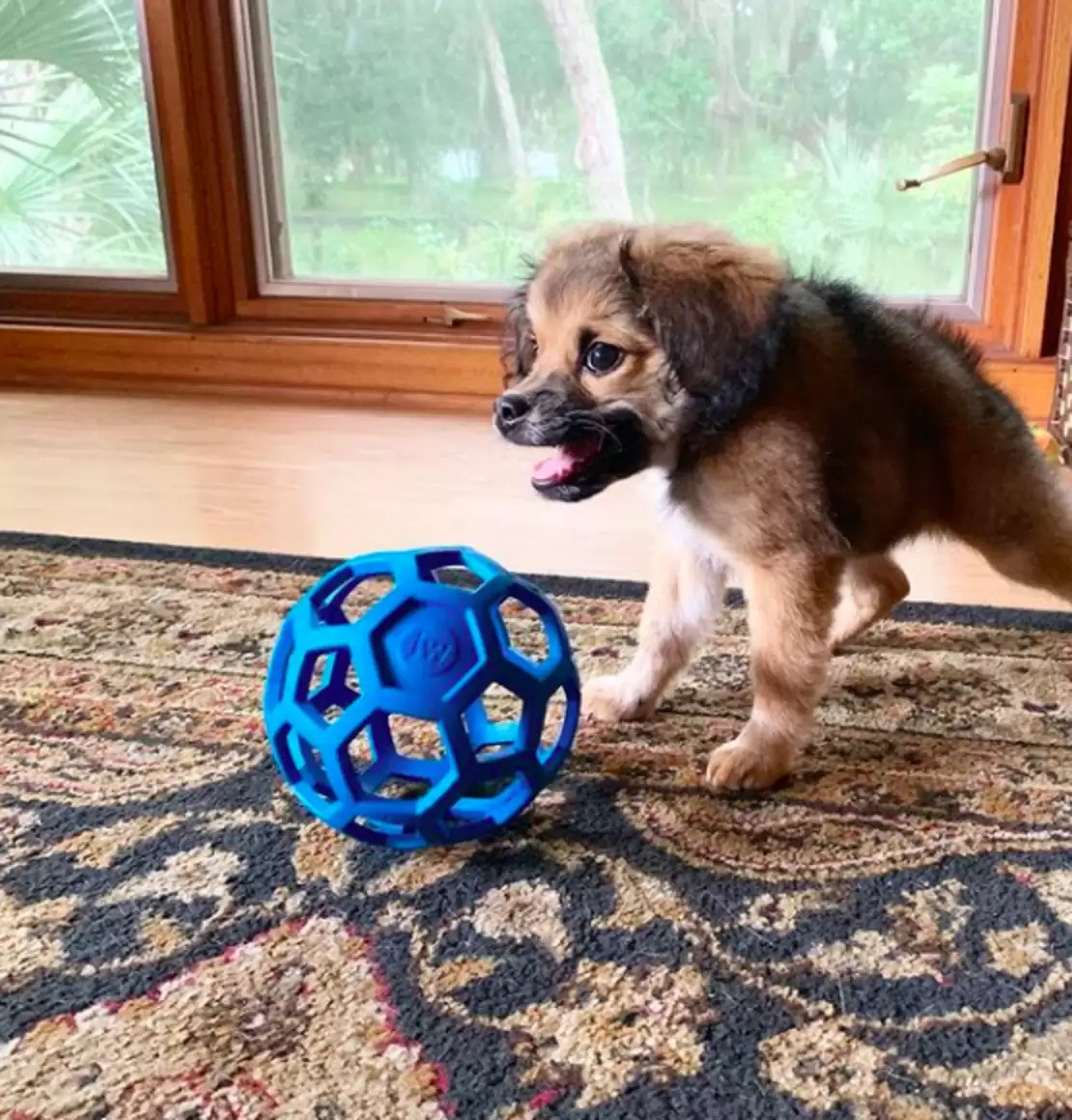 Anna shares a sweet moment of the puppy fitting in her palm. Throughout the way home, the puppy gazed at her with large brown eyes, added Anna. There was an impression that the puppy asked for love and care.
At that moment, the woman promised that the puppy would never feel unwanted.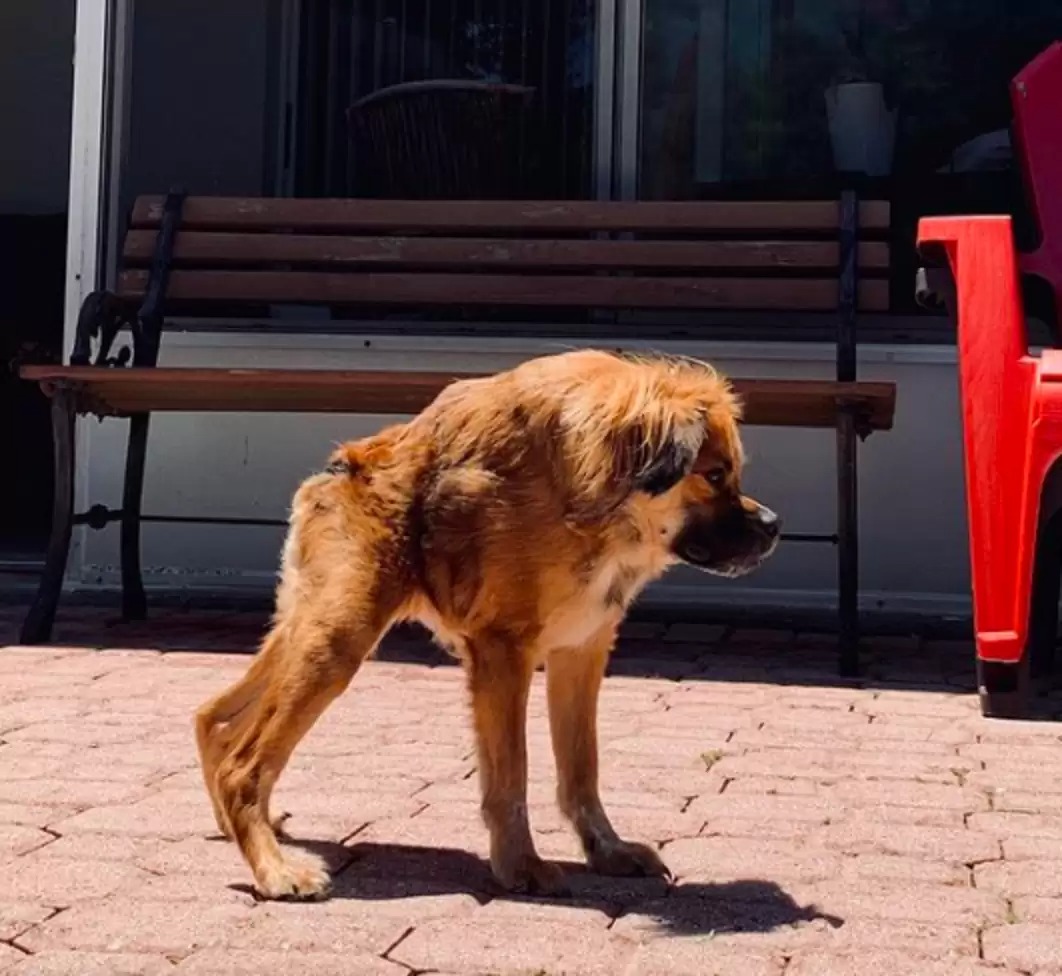 The puppy deficiency of the small spine came to be more and more noticeable as she grew up. Yet, now she feels the warmth and is thrilled by the care she receives. Just like the case with human deficiencies, puppies also adopt throughout time. For now, as her caretaker notes, the puppy does not have any health problems, and Giannini does everything to ensure a healthy life for her.
Giannini frequently overlooks the fact that Tilly is unique. The small dog just needs a little assistance when climbing onto and off of furniture, for which she uses special stairs. She is also unable to turn her head to scratch or chew herself because of her tight spine. Therefore, her mother makes sure to set aside some time each day to scratch and massage her.
Tilly never forgets to express to her mother how appreciative she is of living in a loving environment.
She lays her head on the pillow and tucks her legs under the blanket to sleep on my bed with me, Giannini added. She must always be with me and touch me. She stands just between my legs as I cook. She is curled up next to me while I do my schoolwork with her paws on me.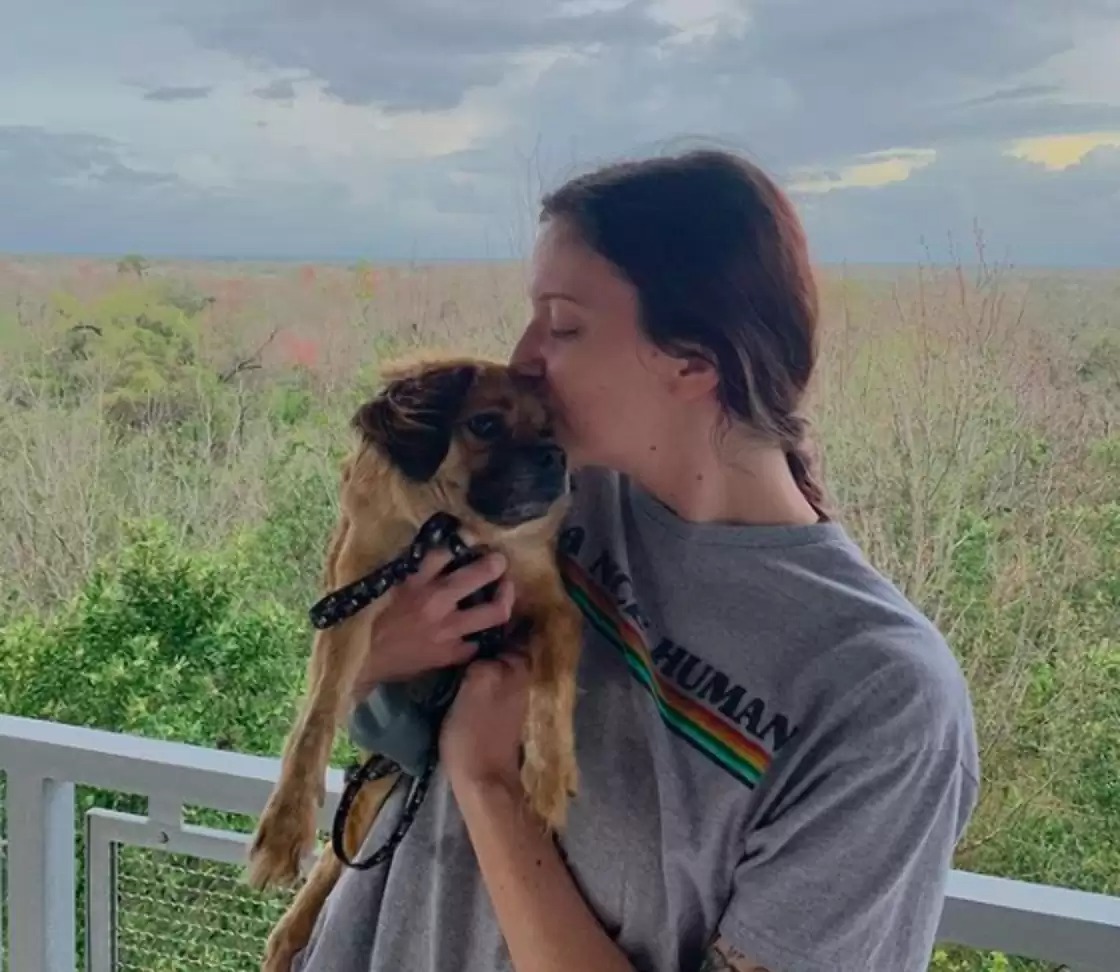 She will come up to me at random and give Anna kisses while she is at home.
Even though Tilly doesn't realize she's unusual, people and dogs alike frequently stop to stare at her on the street because of her distinctive appearance.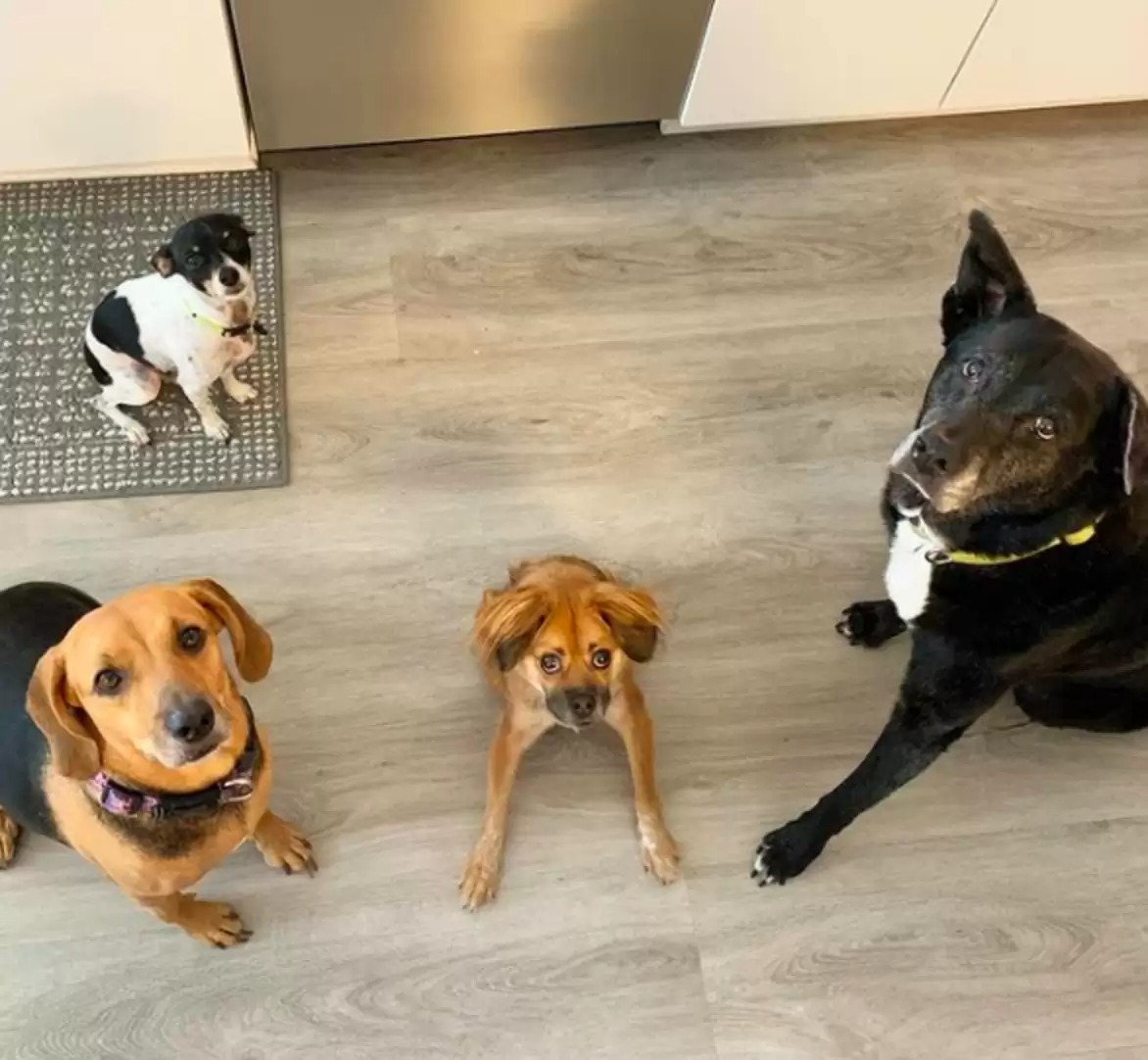 Other dogs tend to be more curious about her and gentler with her. Tilly, though, is unconcerned and is aware of her limitless potential. She is undoubtedly adamant and eager to play with any dog, regardless of size.
Anna would not trade her time spent with Tilly for anything because she has gained so much from her.
Tilly constantly serves as a reminder for Giannini to be grateful for each day.
Giannini noted that she always says that the puppy being different is a special thing.