An abandoned Siamese cat was found on the street with a letter of sorrow attached to her pink collar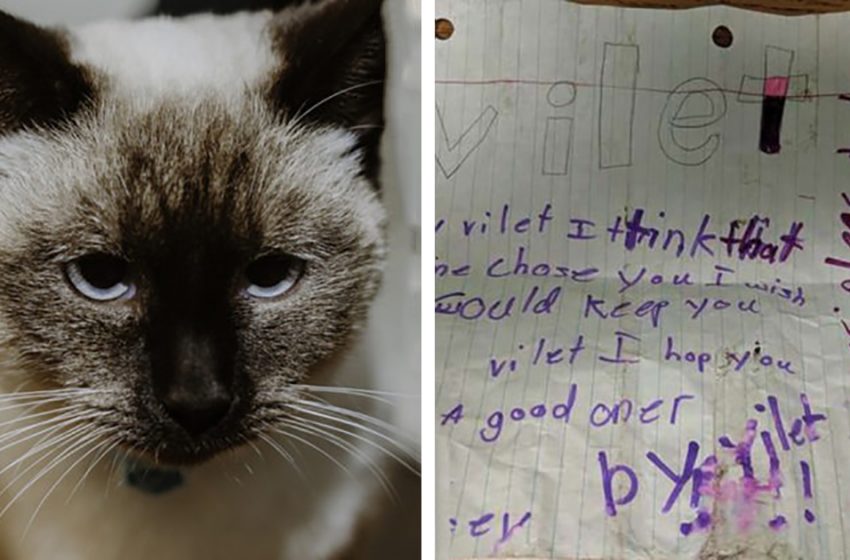 This adorable Siamese cat was found abandoned on the streets of Illinois after being spotted roaming the area.
She was saved by Michaela Muzzi, a kind person. The cute and well-mannered cat had a neat coat, which indicated that she used to be pet.
Her lovely pink collar was further proof that she had once belonged to someone. But when the rescuer read the heartfelt message tied to her collar, it was still unclear why she was left behind.
The cat was transferred to the Effingham County Animal Shelter, where volunteers read a touching message from a little girl named Lacey who was saying goodbye to her cat Violet in the notes.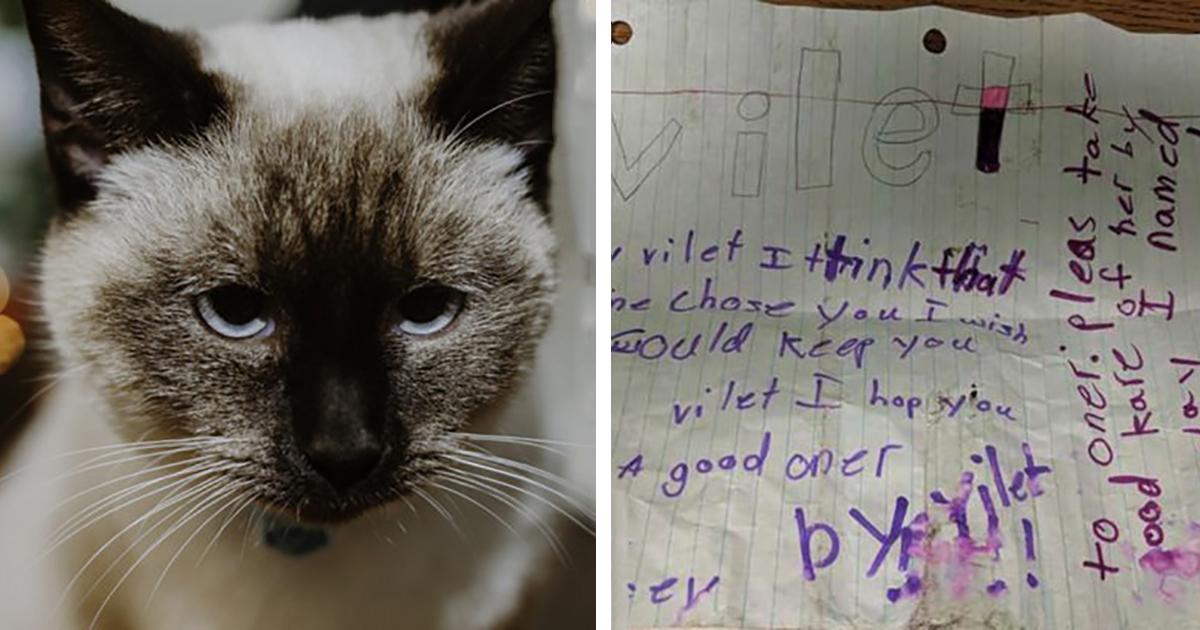 It was clear how difficult it was to separate the little girl from her beloved cat, but it seems that she was forced to do this for an unknown reason. In a tearful letter, Lacy pleaded with the future owner to treat the cat well.
Everyone at the shelter was moved to tears by the wonderful message. They tried to find the cat's owners using the microchip, but in vain.
There was only one way to find the owners – to use social networks, but again to no avail.
The crew decided to find a new home for the adorable kitty and published her story and photos online. The story of Violet struck many.
Cindy Murray was one of those touched by the cat's tragic story. She couldn't wait to see the cat after that. She soon adopted a Siamese cat at an animal shelter.
Wasting no time, Cindy adopted her as her own.
Violet now has perfect life thanks to her new home and new owners, who not only provided her with a place to live, but also their love, care and attention.
In order for Lacy to see that her beloved cat was safe and happy, Cindy planned to record a short video and post it online.