An Adorable Scene of a Saved Lion and a Little Squirrel
September 16, 2022
1010

3 minutes read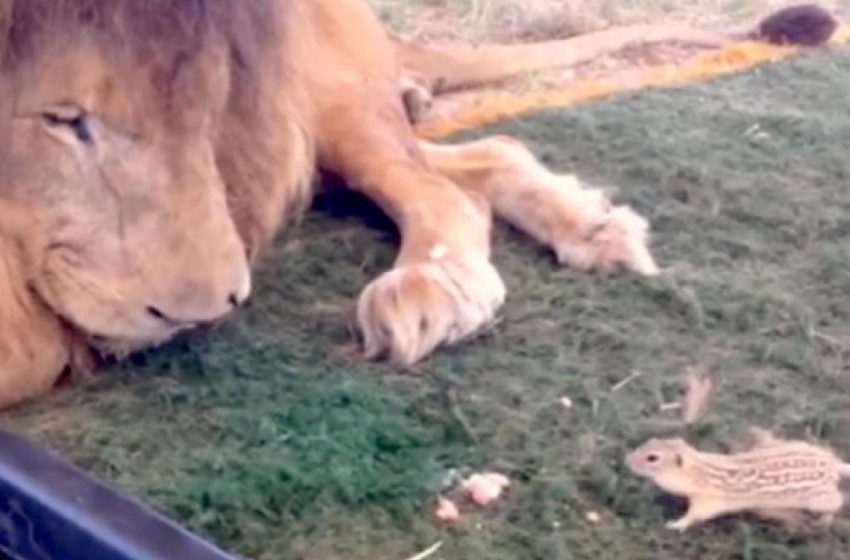 Spending the entire existence in captivity, the elderly lion Guero is still able to show warmth and affection. The display of such warmth towards small squirrels is touching and, at the same time, surprising for his caregivers. Nevertheless, animal relationships won't ever stop being surprising. 
From a very young age, the lion had a troubled history by being caged in a Mexican private zoo. 
This enormous animal has been forced to live alone in different cages throughout his life. Luckily, a nearby animal welfare group located him quickly. Soon the group saved Guero and transported him to the Wild Animal Sanctuary in Colorado. Fortunately enough, the kind-hearted individuals continued to provide consistent assistance to the animal. Afterward, the big cat was transferred to the US for the necessary medical attention. 
Fortunately, the lion got a chance to live quietly in a refuge for the rest of his life. He adapted to the new environment quickly enough. Apparently, he did not lose time finding new friends.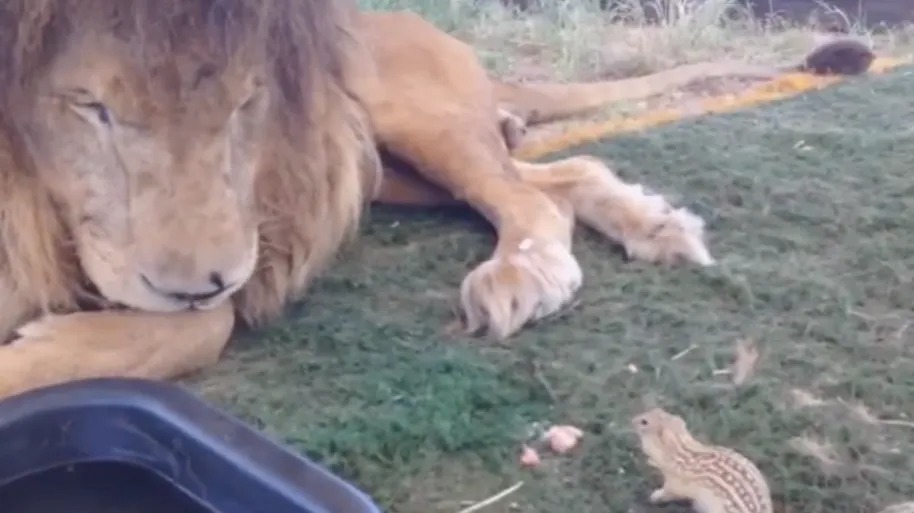 In spite of the deep wounds from the past, the animal continues to spread love all around him. It was positively shocking for the caregivers to see how gently and warmly he approached a small animal visiting the area. A moving moment of Guero and a little squirrel was captured on a video. The big cat shared his food with the little guest, putting a base for a beautiful friendship. 
This lovely capture was posted on Facebook. This "sweet" connection keeps this scene repeating over and over again.