For Halloween, a man spends hours creating a beautiful jack-o-lantern portrait of his dog
November 2, 2022
575

5 minutes read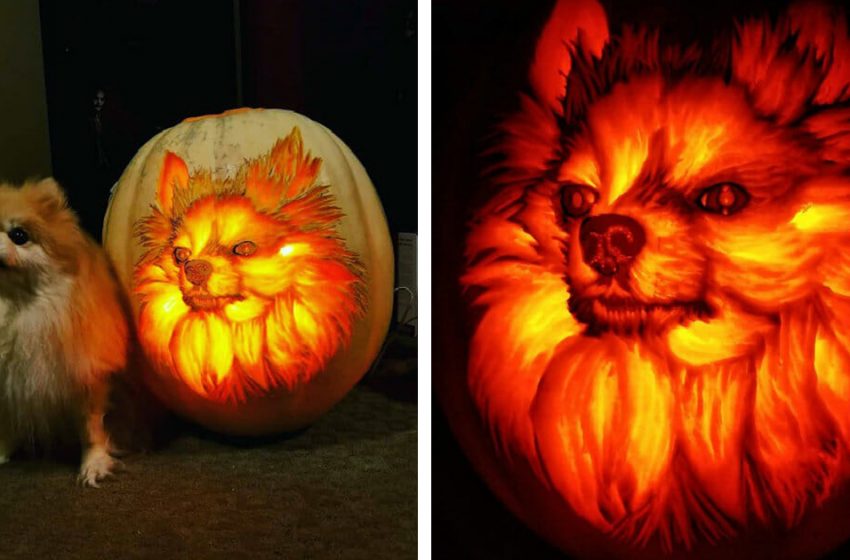 It's Halloween time! It's time to start getting into the holiday spirit by hanging some cheerful decorations if you haven't already.
And what greater ornament is there than the traditional jack-o-lantern? The traditional pumpkin carving style is a terrifying face, but some folks like to go above and beyond with some seriously spectacular designs.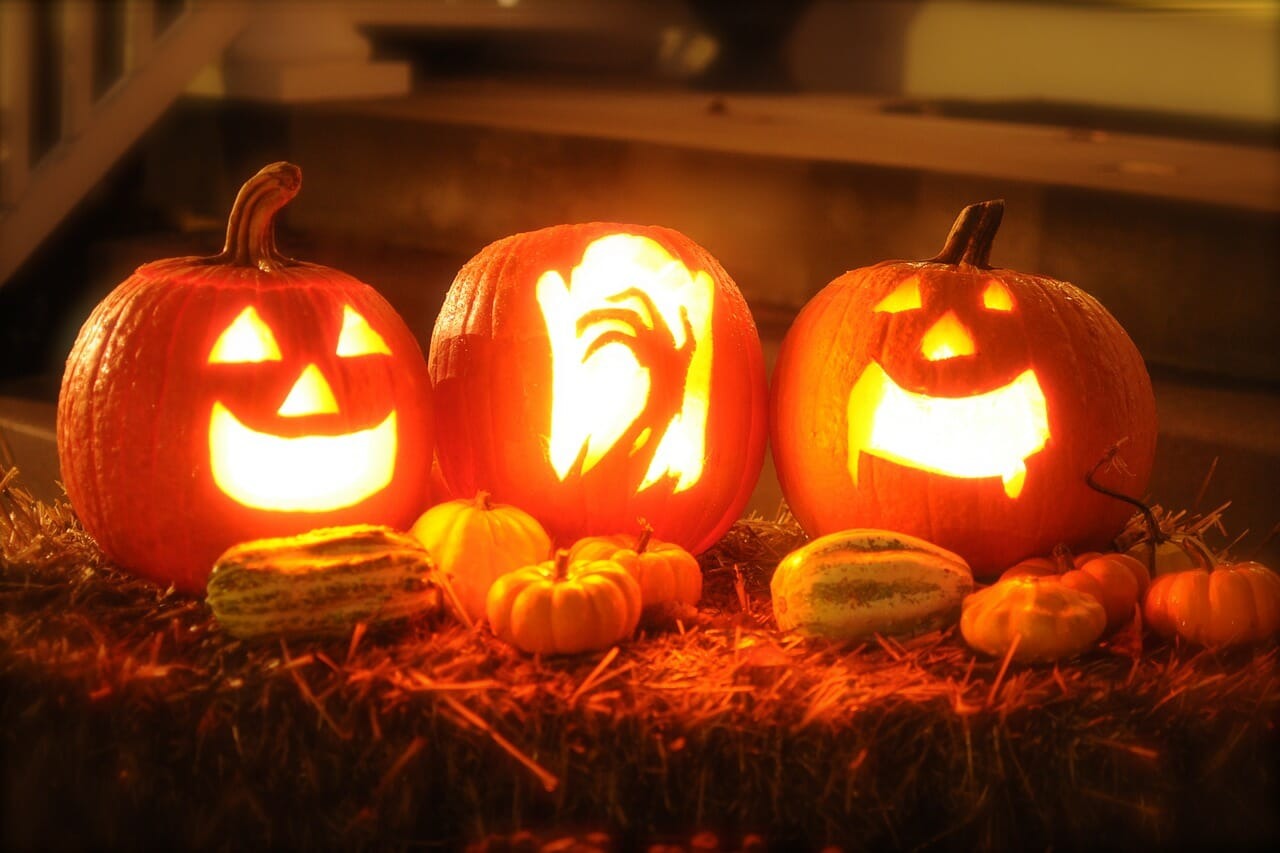 Like one artist, who every Halloween astounds everyone with his incredible pumpkin sculptures… and chose to honor his favorite dog one year.
For many people, carving pumpkins is a fun annual tradition, but for artist Andy Manoloff, it's the ideal way to combine his love of art with his preferred holiday.
He wrote for Bored Panda, "Pumpkin carving was something I especially looked forward to since it was a perfect opportunity to focus my artistic skill and enthusiasm in the occasion. Halloween has always been one of my favorite holidays.
Over the past ten years, he has become well-known for his incredibly intricate jack-o-lanterns. His first big break came in 2009 with a stunning Iron Man design that went popular online:
The designs have improved over time, becoming even more stunning. Andy claims he spends anywhere between 8 and 20 hours carving with just an X-Acto knife.
Keeping with the Iron Man pumpkin motif, a lot of his work has been inspired by superheroes. But his masterwork from 2017 is undoubtedly our favorite.
He made the decision to cut a carving of his beloved Pomeranian, Sophie, for Halloween.
On the pumpkin, Andy drew a picture of the dog and started carving.
You can see the enormous amount of work and attention to detail that went into the project in a time-lapse video the artist released on YouTube:
And the effort was well worth it.
It pays a wonderful tribute to the dog. How many people actually carve a pumpkin into a representation of their pet? Everyone is constantly taking photos of their animals.
Naturally, it is extremely remarkable. I find it difficult enough to carve the outline of a black cat on our pumpkins; I can't even begin to comprehend creating anything this intricate.
Since Andy exclusively utilizes actual pumpkins for his designs, his masterpieces will regrettably never be preserved in a museum, but they nonetheless leave quite an effect while they are still in existence.
Although it is regrettable that they do not survive, Andy remarked that they provide a distinctive final appearance that cannot be compared to the synthetic foam pumpkins.
Andy has continued his yearly ritual. Even though he hasn't created any more pet portraits, Marvel fans will be pleased to see that he has returned to his roots this year to create another Iron Man pumpkin (this time with an unmasked Tony Stark) in recognition of his significant role in the Avengers: Endgame sequence.
And this year, he carved a pumpkin with the eerie antagonist Vecna from the most recent Stranger Things season on Netflix:
This Halloween, enjoy carving pumpkins, but keep in mind that the standard has been set rather high.