Friends are not abandoned! How Ukrainians save their pets in wartime
October 16, 2022
367

5 minutes read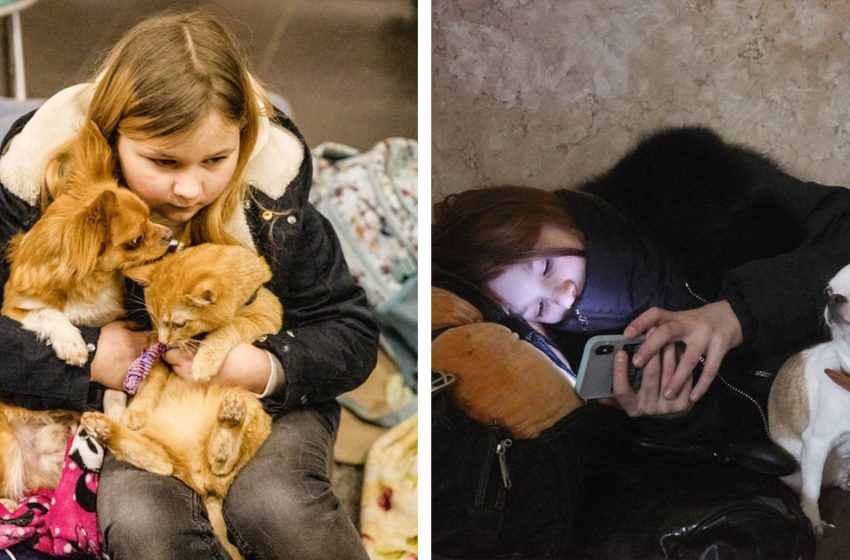 We are accountable for those we have tamed, the talking fox said in Antoine de Saint-"The Exupéry's Little Prince." Unfortunately, there are many for whom these words are meaningless. Such scumbags can easily lock the cat in the house and spend a month at the resort. For them, a pet's life is worth less than a dime. Thankfully, that is not how Ukrainians are at all! As the fighting continues, there are more and more images online of Ukrainians rescuing animals. In Ukraine, pets are treated just like extended family. They also don't neglect their own!
Ukrainians save animals. Chronicles of war in pictures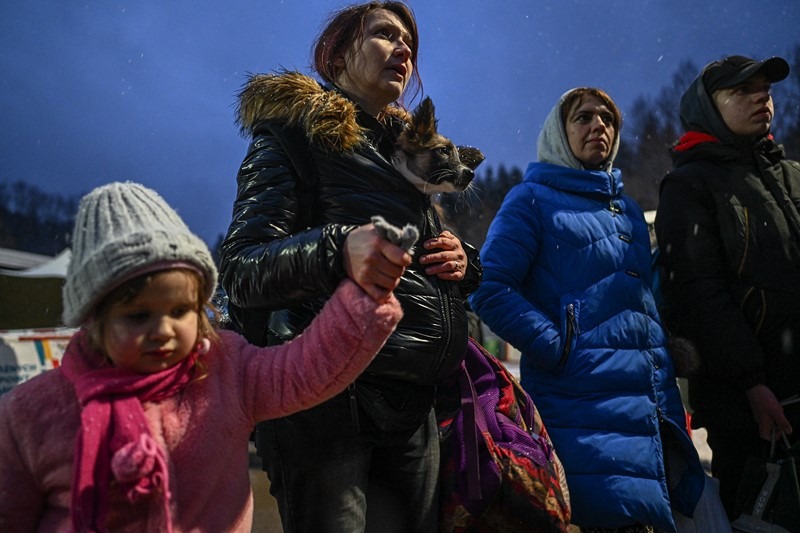 Svetlana and Tatiana, sisters, managed to flee the horrors of war with the barest of goods. The house, possessions, and assets remained. The sisters, however, brought their devoted dog with them to safety!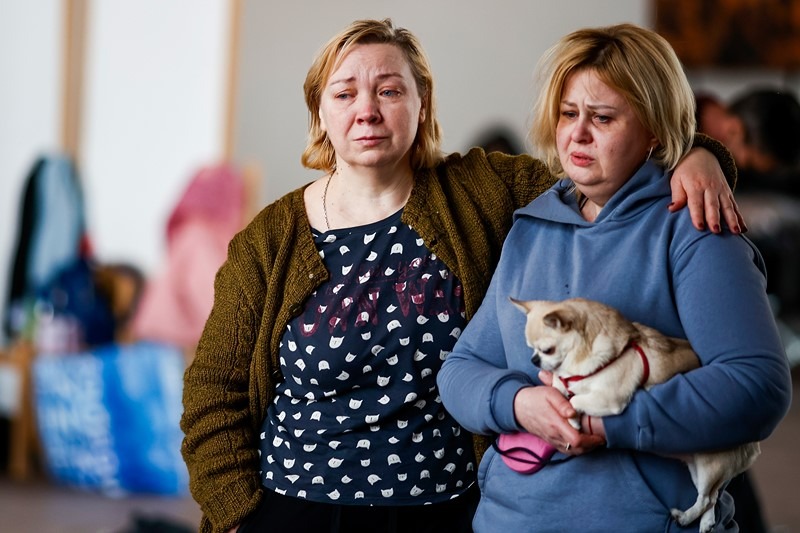 Lydia, a resident of Irpen, is waiting her turn to be rescued. She is unable to leave her pet cat behind and wants to stay put.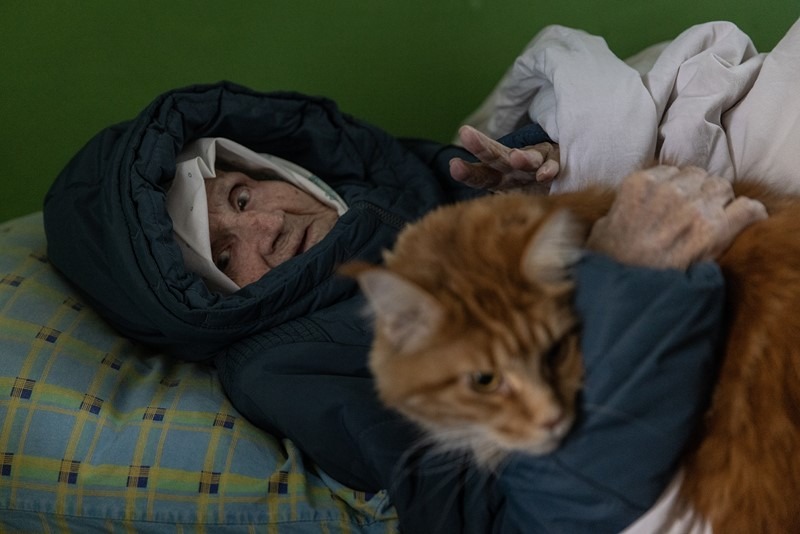 March 2, 2022, under bombs, but with friends. At the Dorogozhichi metro station, a small Kievan girl and her dogs seek refuge from Russian missiles in a former bomb shelter.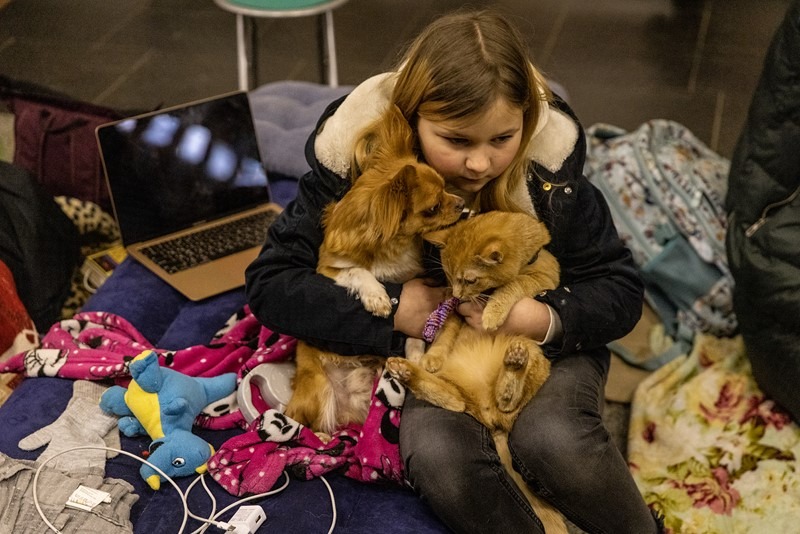 March 5, 2022, in Varna, Bulgaria. hub for refugees. A Ukrainian woman who was fleeing the Russian invasion brought Timofey the cat along with her.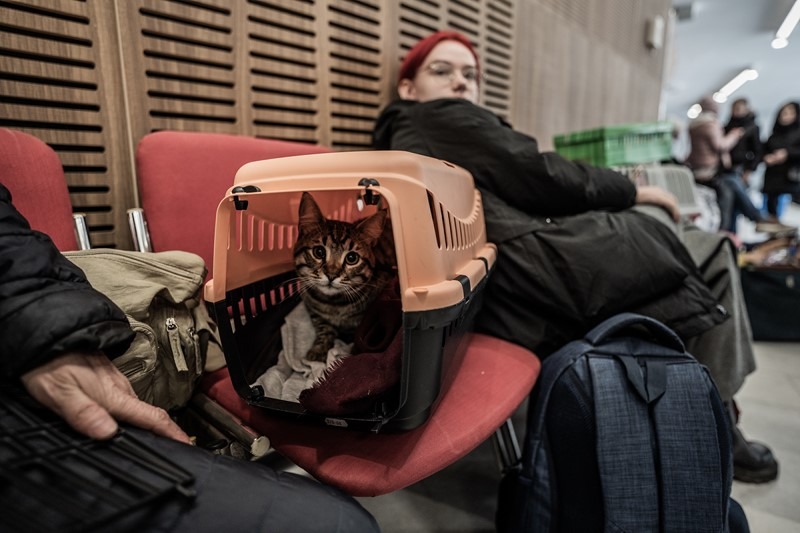 On the highway
March 8, 2022. Near the village of Isaccea, a woman from Ukraine waits her turn to enter Romania.
A Ukrainian woman, her daughter and their dog on the border with Moldova.
The achievement of a regular man
Irpen residents are escaping the destroyed city that the Russian invaders tore apart. The road is bombarded, and the bridge is demolished. However, they don't abandon their animals!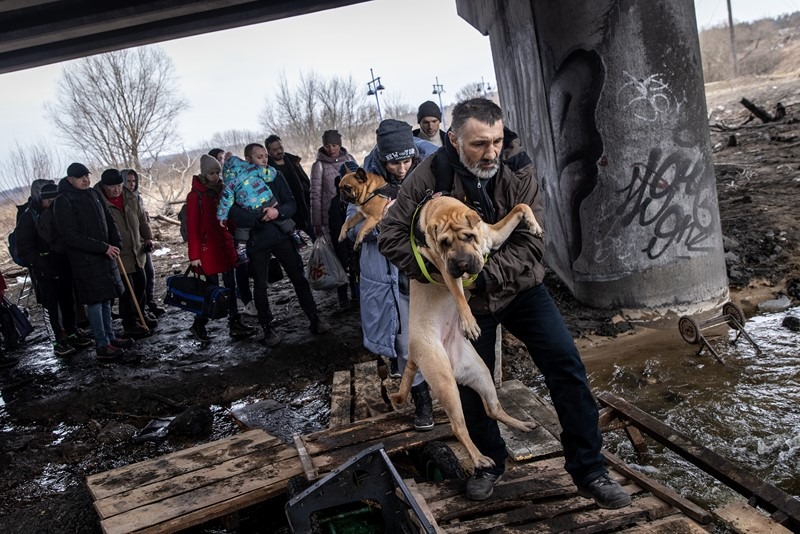 March 5, 2022, Lviv, Ukraine. Resettler and her dog.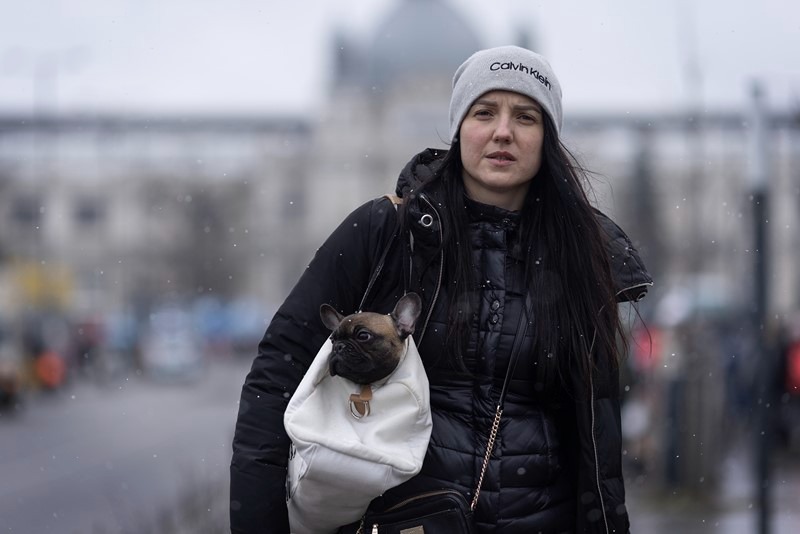 March 2, 2022. During a transfer at a station in the Polish village of Korczowa, a Ukrainian refugee calms her dog.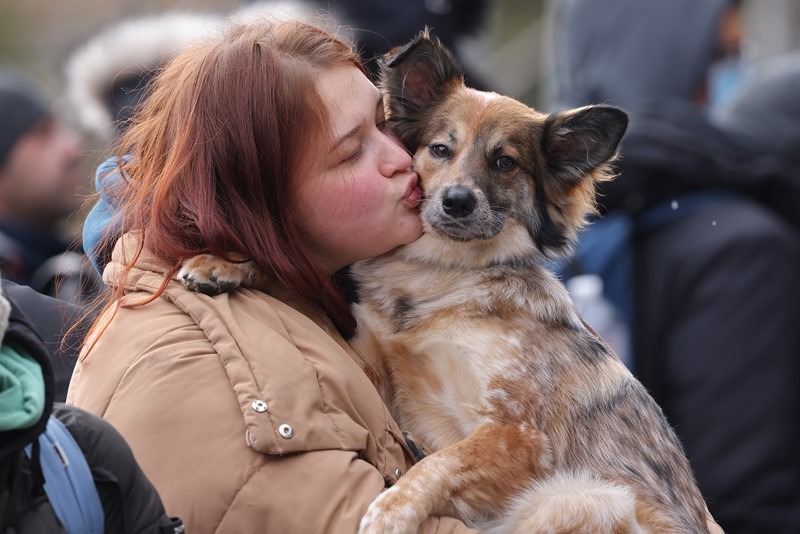 March 1, 2022, Kiev, Ukraine. Alina and her dog Lucky are waiting for the life-saving train to the west.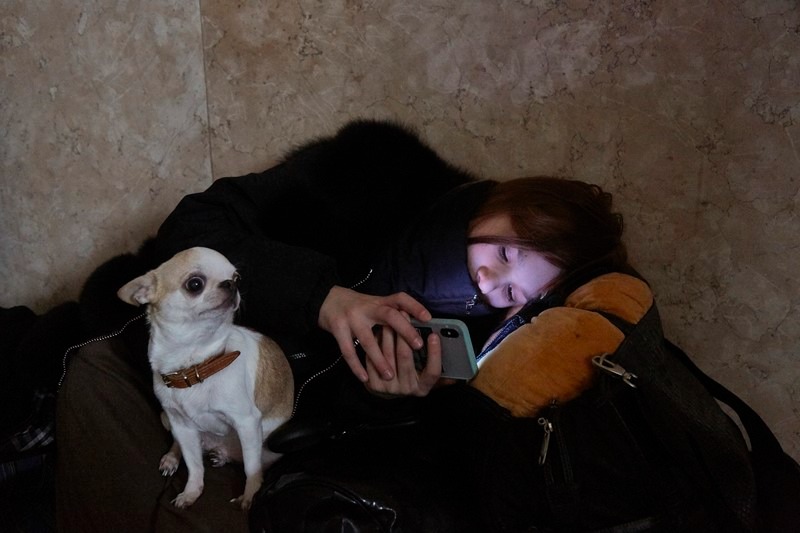 No one will be put in danger.
Irpen, Ukraine, March 1, 2022. A woman crosses a river with a dog next to a bridge that was demolished by Russian forces.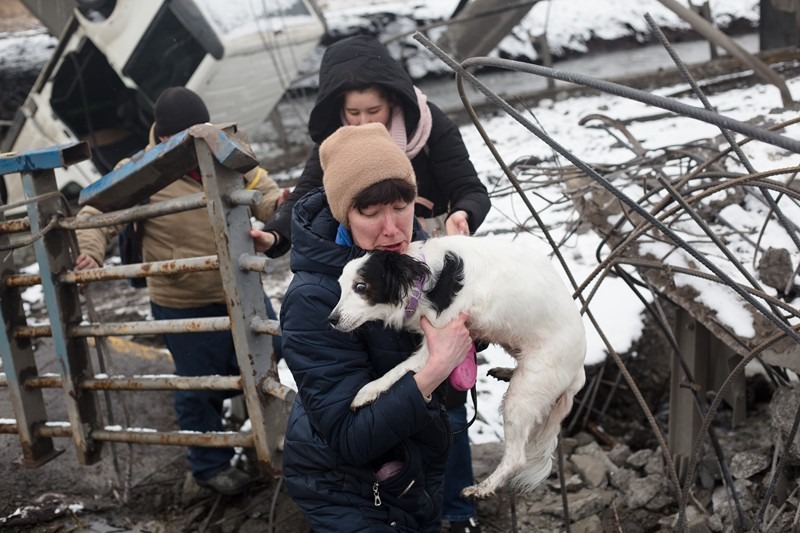 March 1, 2022, Kiev, Ukraine. Natalia, along with her four dogs and her cat, waits for the train at the train station.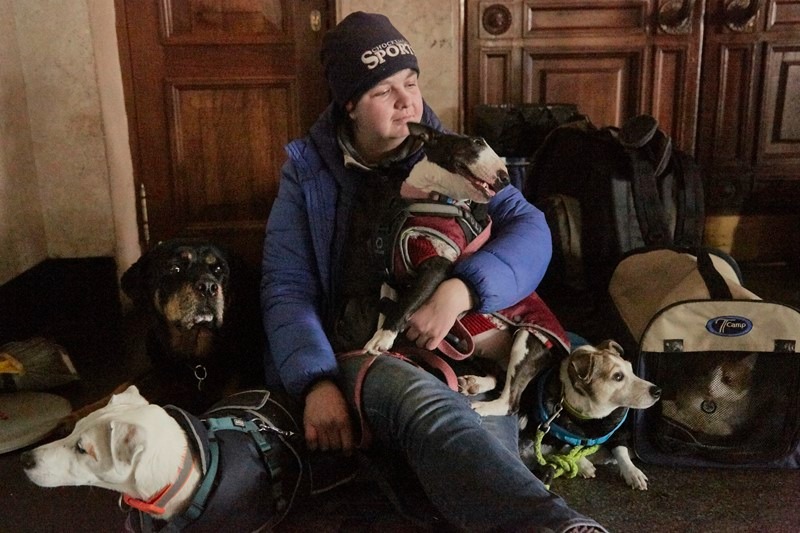 February 25, 2022, Kiev, Ukraine. A 16-year-old Lev and his pet take shelter from Russian bombs in the Kiev subway.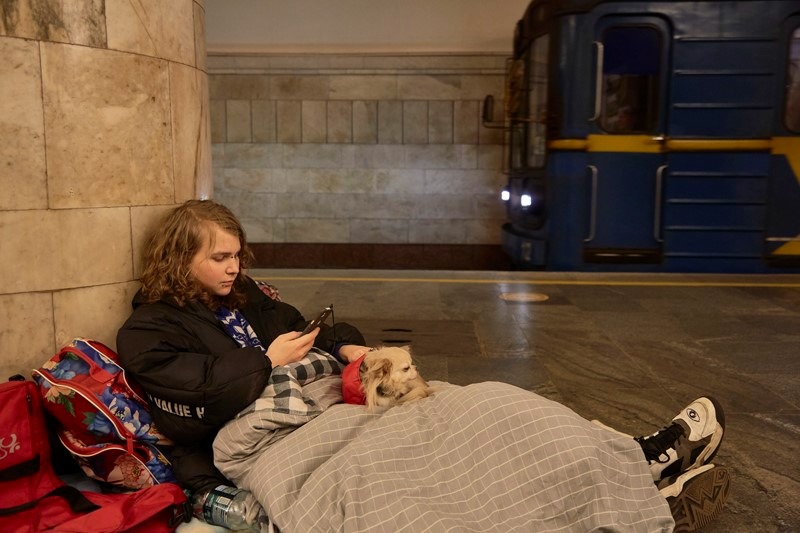 Kiev, Ukraine, February 26, 2022. Sergey, Anastasia's husband, and their dog Bulka are ready to flee.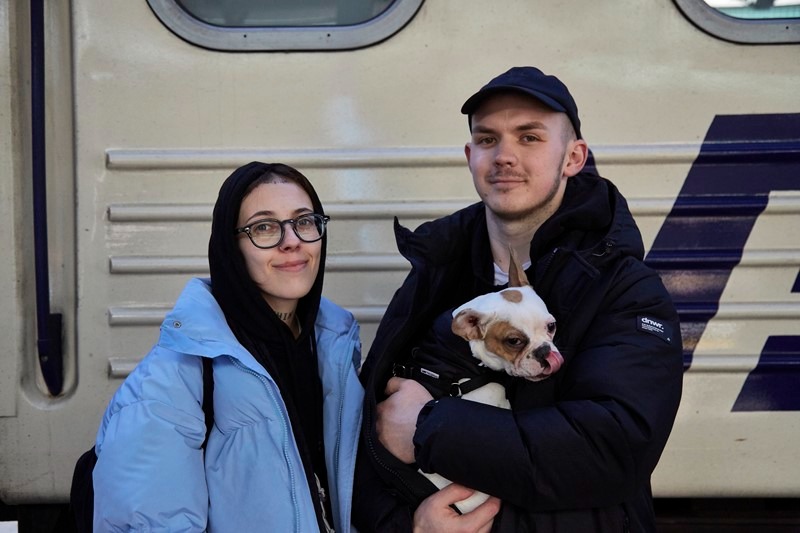 As you can see, Ukrainians care for animals in even the most dire circumstances. The real accomplishment is trying to keep from collapsing into the frigid water while carrying a terrified dog in your arms underneath a destroyed bridge.