Joey's farewell party was unique and exceptional
November 1, 2022
478

3 minutes read
One of the most adorable shelter dogs, Joey, surprisingly stayed in the shelter for more than expected. He is not to blame for staying there for more than a year.
He was the favorite pup for the shelter workers, which is why, when he was finally adopted, the staff knew they had to treat him well and send him off in the most adorable way possible.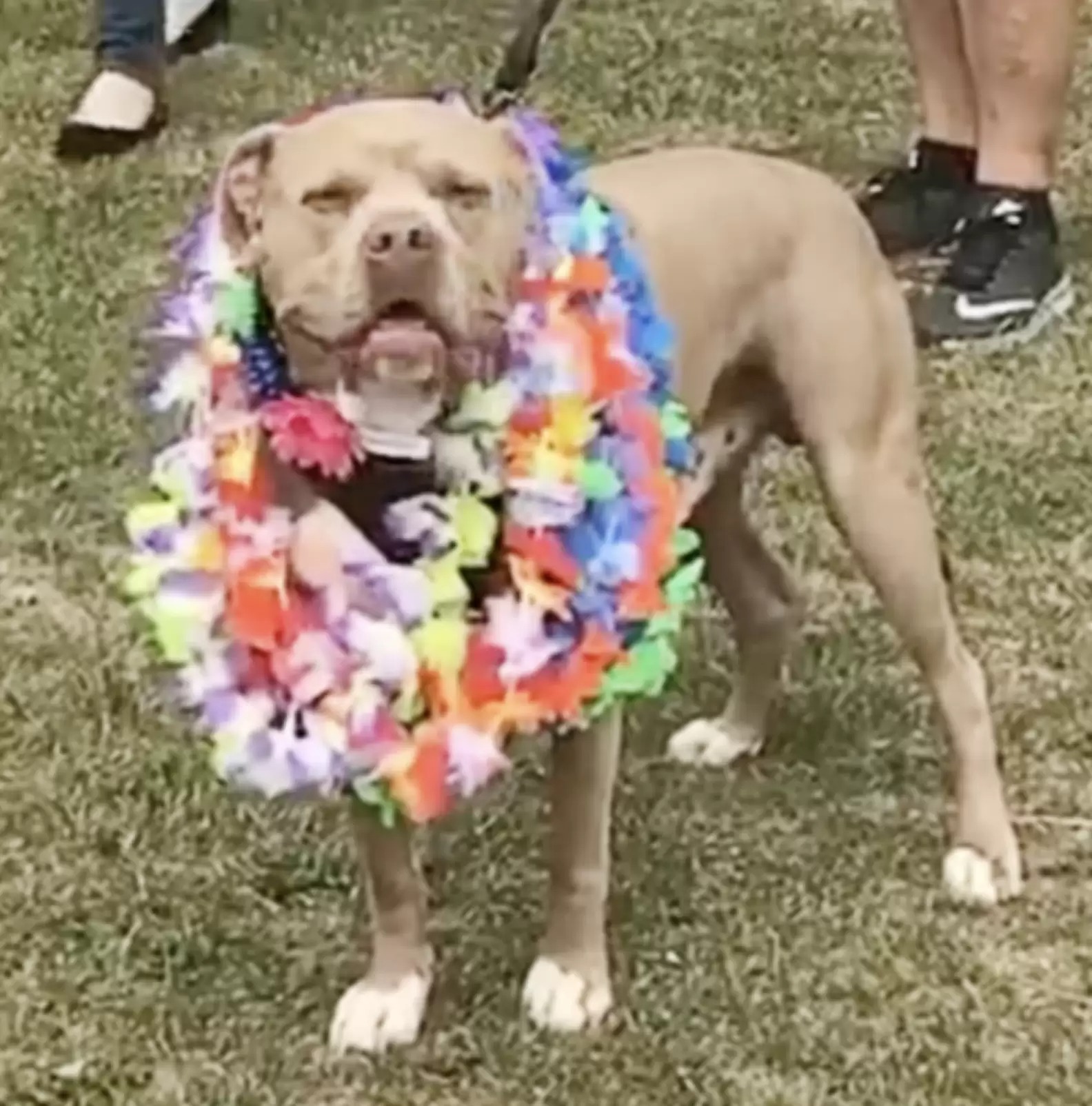 The people in the center wanted to assure the animals that they were appreciated, as they viewed the little creatures as family members.
Joey's farewell needed to be unique. Hence, he was the dearest pup. They came up with the idea of giving him leis as a sign of appreciation and warm feelings. The dog looked very good with the leis on his neck.
Here is the video of that day:
Nobody anticipated that Joey would still be in the shelter more than 500 days later. But because no one was interested in adopting him, he was passed over, and Joey became impatient.
The employees adored him dearly. But as time passed, it became apparent that he desired something greater than what they could provide. All he needed was a family environment.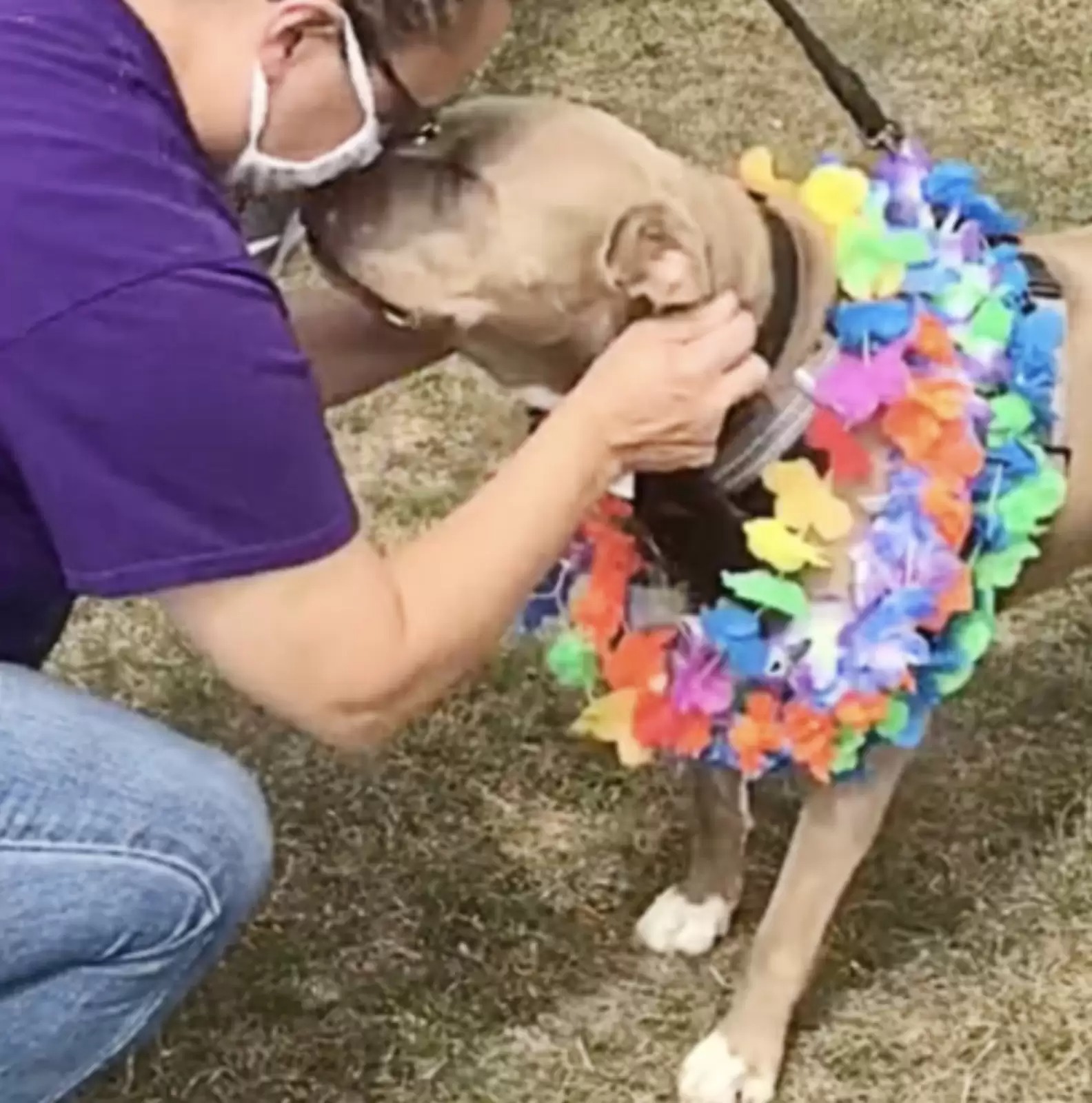 One day, when a staff member noticed the dejected dog whimpering and acting helpless, she decided to take action and filmed a video of Joey, which she then uploaded on social media. Enthusiasm erupted all at once. His adoption came quickly.
There was an instant connection between the prospective adopters and the dog.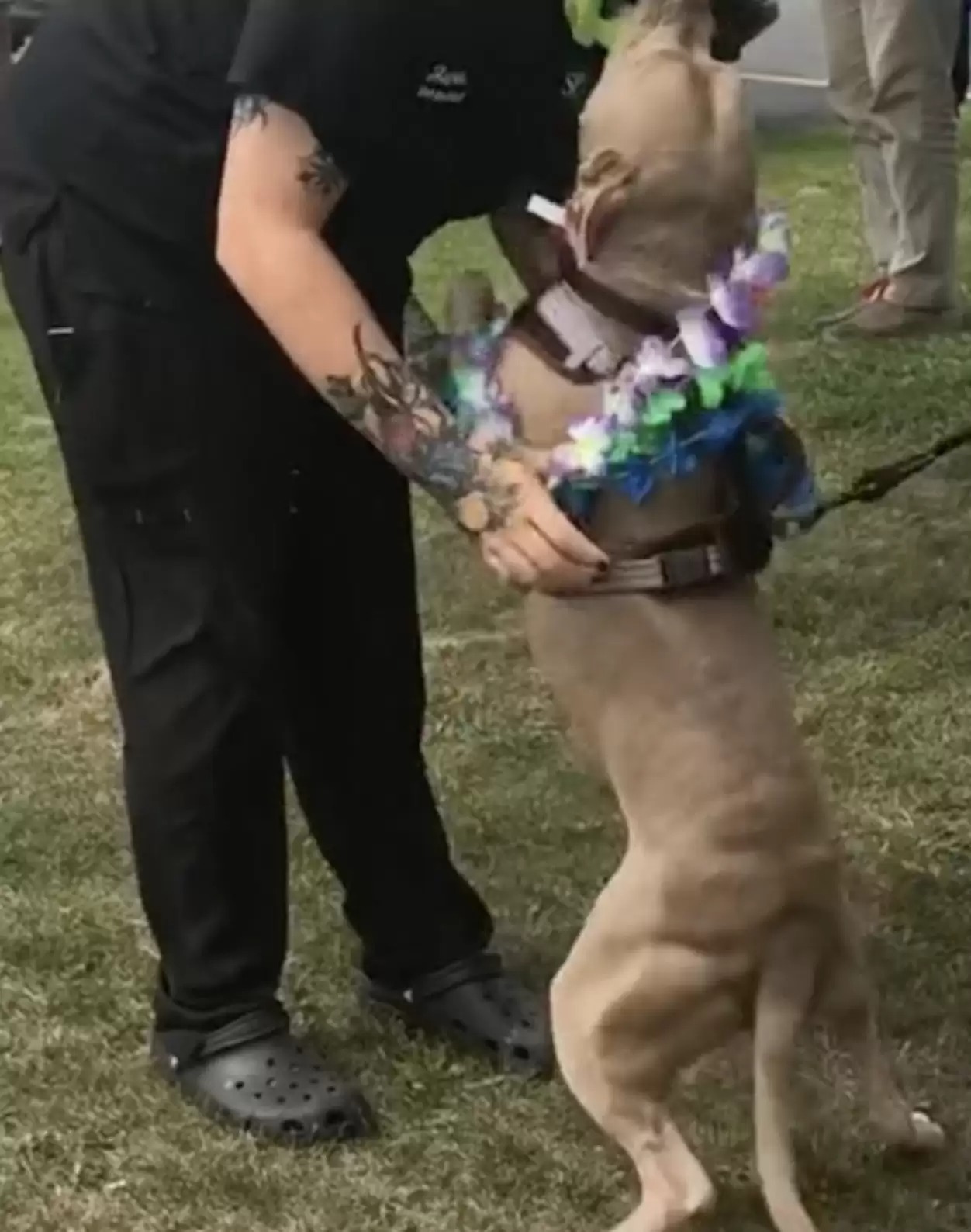 Because he was such a darling, they fell in love. He sprinted over to his new family and showered them with kisses. He waited there the entire time until they were prepared for him.
Although it took Joey a few days to adjust to his new life, he is now the biggest cuddle bug and always smiles when he sees them.
He made their lives so much funnier and happier since he was so adorable. They'll undoubtedly create many memories with him and provide him with the ideal life he's always wanted.