Molly, a rescued magpie, picks up barking so she can talk to her closest pal Staffordshire Terrier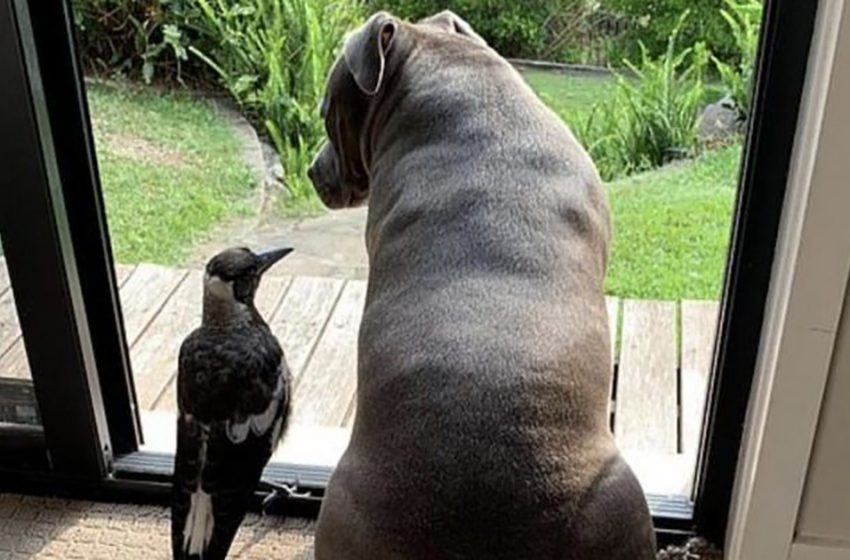 It seems to be a very typical fairy tale.
Peggy and Molly, two of Queensland's best friends, live there.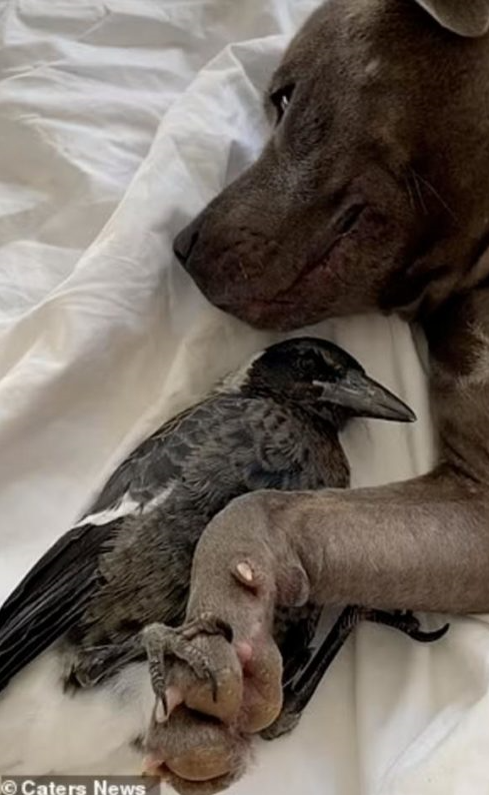 You're assuming this isn't a huge problem. Don't make hasty judgments. After all, Molly is a magpie, and Peggy is a Staffordshire terrier.
Last October, Julia and Peggy were walking when they came across a hungry and dirty bird.
Mother said that usually her young team is afraid of birds, but in this case everything turned out differently. The monster began to take an interest in the dog itself.
Surprisingly, there was no nest nearby, no alarmed guardians.
Julia took the find home.
The bird practically stopped eating within a week and the couple were worried he wouldn't make it. He slept all the time.
Peggy, on the other hand, was always present.
The bird was given a name and the ability to fly as soon as it gained enough strength.
By deliberately leaving the window open, the couple took Molly outside from time to time.
However, the magpie was in no hurry to leave their saviors.
The dog was also loved; in fact, at one time someone even wanted to adopt her.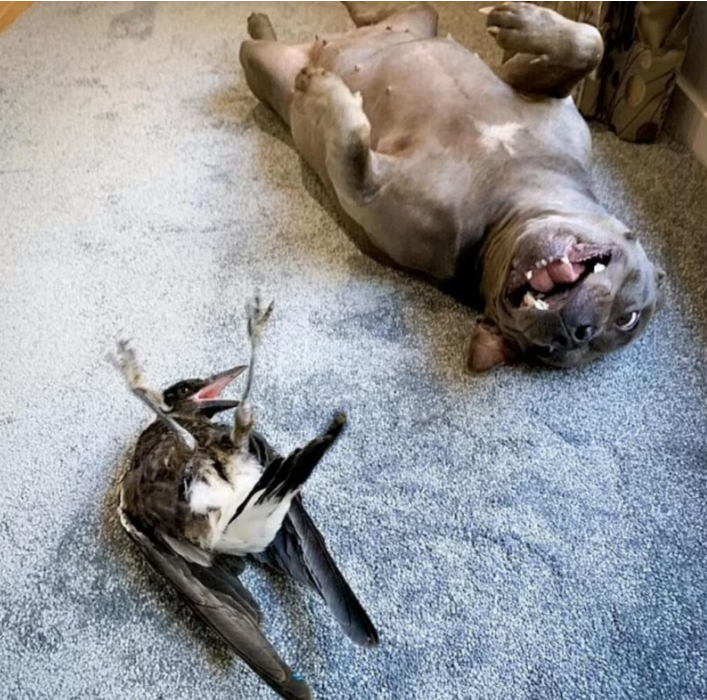 In addition, she began to breastfeed. Without any hesitation, the little "daughter" began to imitate the behavior of her new "mother".
The owners have long tried to understand why their dogs bark from different directions at the same time.
But over time, Yulia began to understand that this was not their dog.
Approaching the sound, the woman shuddered. Hey Molly! She only misled them.
Julia and Rhys support Molly's return to nature. Otherwise, she will not be able to survive.
Magpies need to interact with each other and with their families.
How do you find this wonderful friendship?