Not All Heroes Wear Capes. Brave Boy Saved Deer From Drowning
October 6, 2022
298

3 minutes read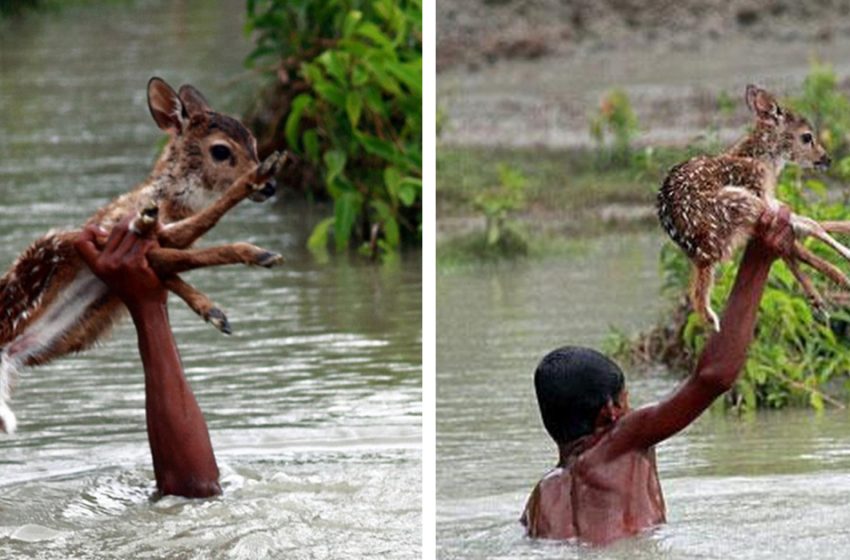 You know what they say – not all heroes wear capes. The hero of our story saved the precious animal's life. Without giving it a second thought, Belal who's a teenage boy, put his own life at risk to save the baby deer from drowning.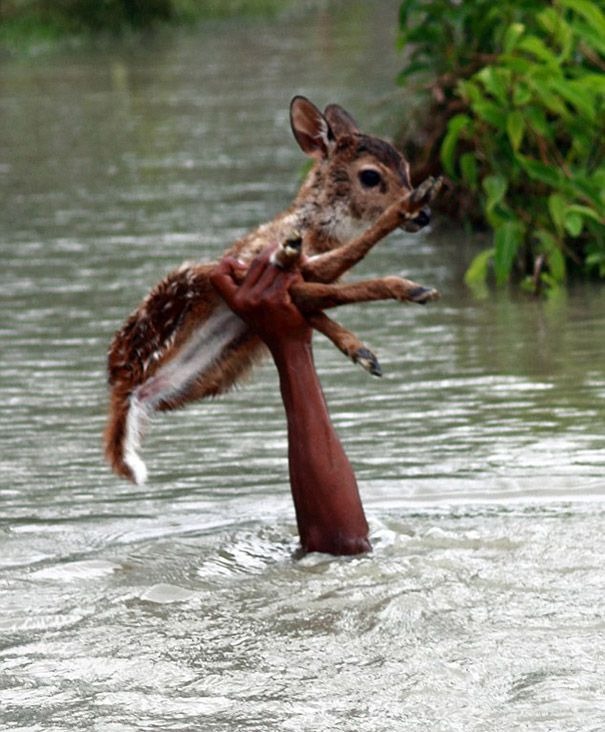 In Bangladesh, floods are very common. However, they are very dangerous for both humans and animals. 
A baby deer got separated from his family and fell into a river ending up in unfamiliar surroundings. 
Luckily Belal was there at the right time and noticed the little baby getting taken away by the fast waters. 
Without giving it a second thought he jumped into the water and saved the baby dear.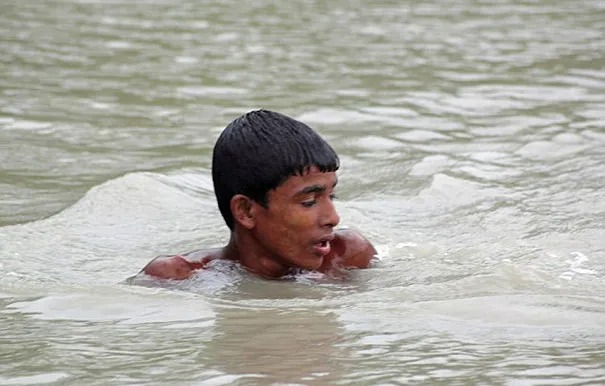 He desperately tried to save him and in the end, all his efforts paid off.
A photographer had witnessed that touching encounter and captured the moment without thinking that it could go viral.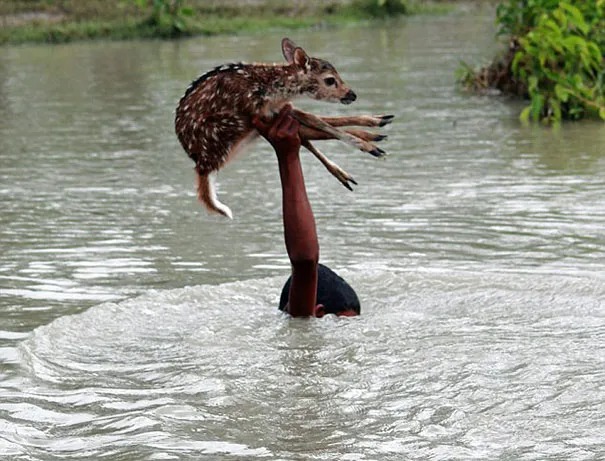 "Once I saw the scene in front of me I couldn't believe my eyes," said the photographer. " Belal is truly a brave boy. The river was flooded by fast-going waters and he was ready to risk his life to save another one. That's a heroic act."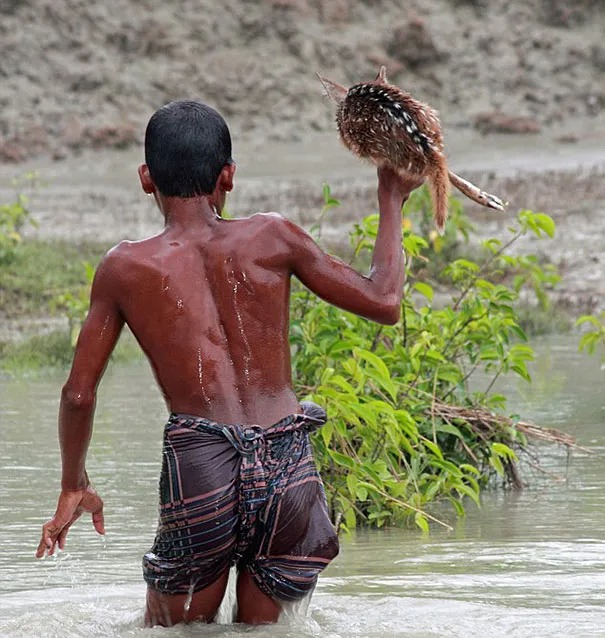 The photographer says that at some point he even feared for the boy's life and his friends wanted to go into the water and save Belal. But he made it before anything could happen to him.
"The situation was phenomenal and there were only 7 people to witness it. So I decided to capture it to make the world know of the living hero that Belal is," said the photographer.