On a bitterly cold, snowy day, a stray cat makes her way to the fire station and begs to be allowed inside
October 19, 2022
766

3 minutes read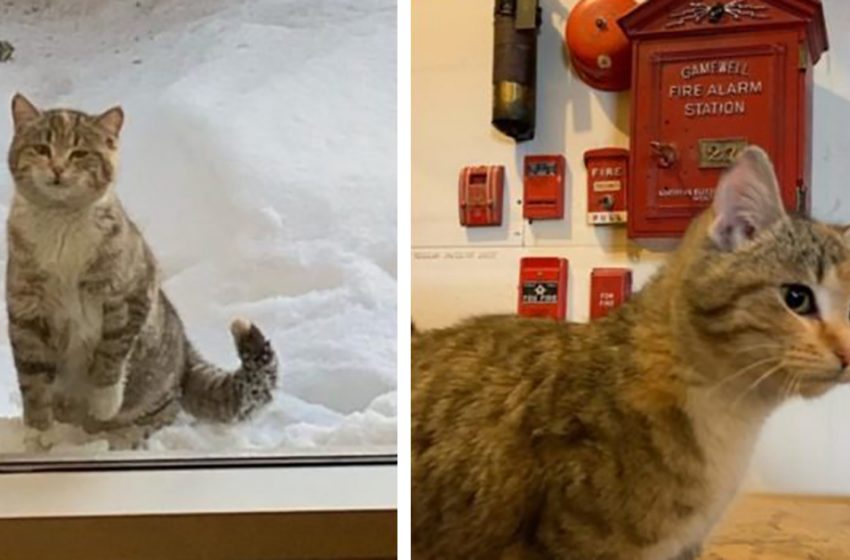 A street cat once walked up to a fire station's window in a bitter frost, thinking someone would come to her aid.
When a worker at the Steinbach Fire Department in Canada passed by and noticed a little cat staring out the window at him, he was shocked.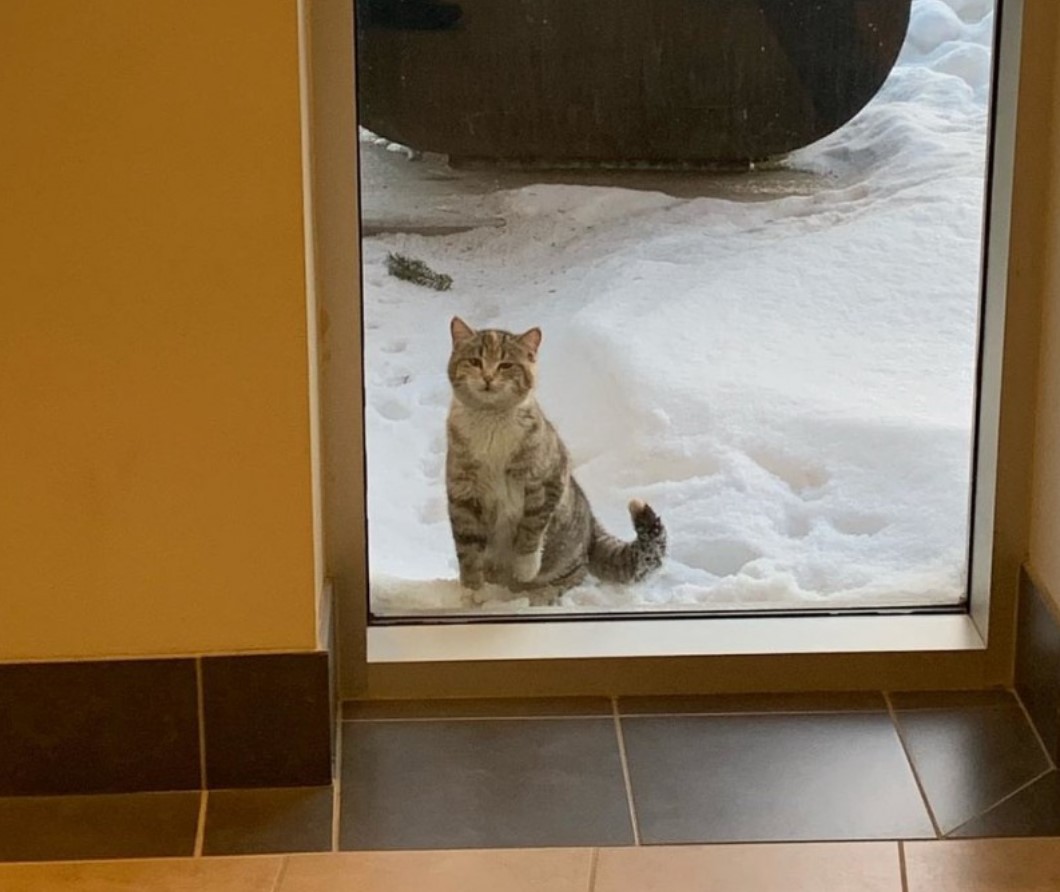 She was standing outside the window on a chilly evening. She raced right to him when one of our firefighters stepped outside.
The cat remained seated beneath the window and did not move.
She was in obvious need of a place to go.
Firefighters allowed the cat inside because they thought it may freeze at night amid a harsh frost.
The cat was easier to see because of the heat; it was filthy and genuinely hungry.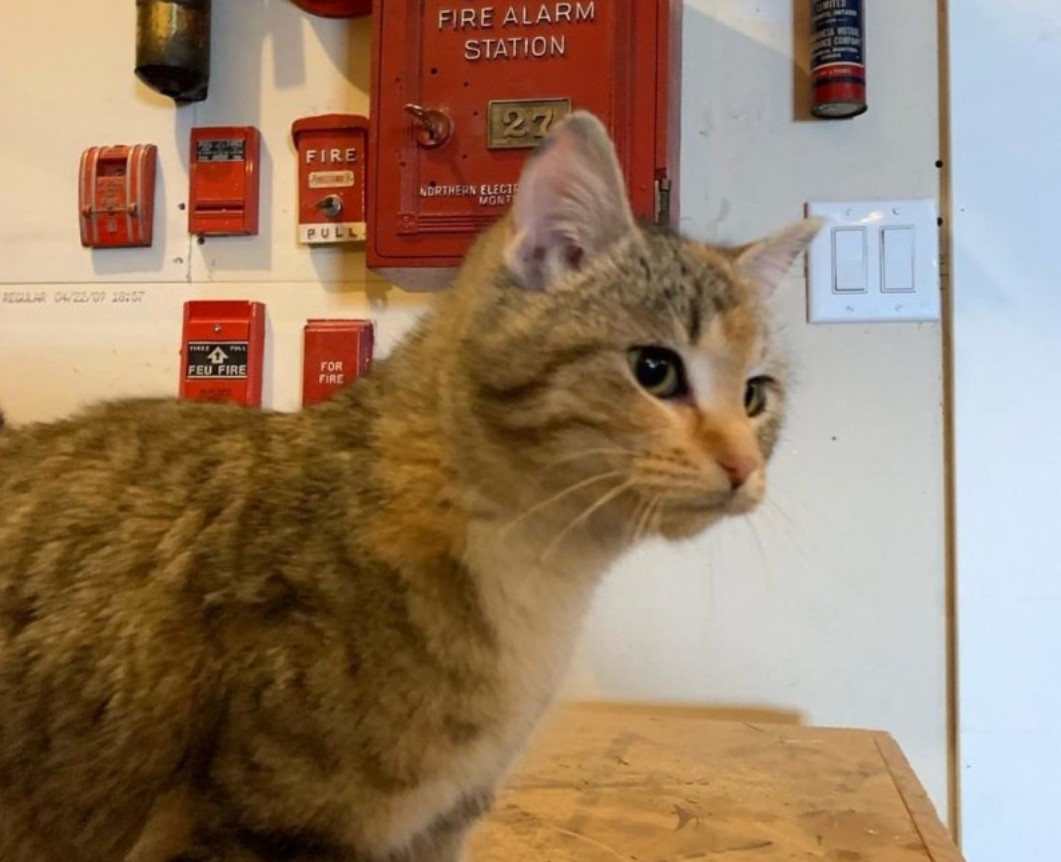 But at the same time, the cat gave a quick purr in response.
Kelvin, the fire chief, volunteered to temporarily take it to his house as he already had four cats there.
The following day, he took her to the vet for an inspection and gave her the name Amber.
The veterinarian discovered the cat to be in good health other than some light frostbite on the tips of its ears.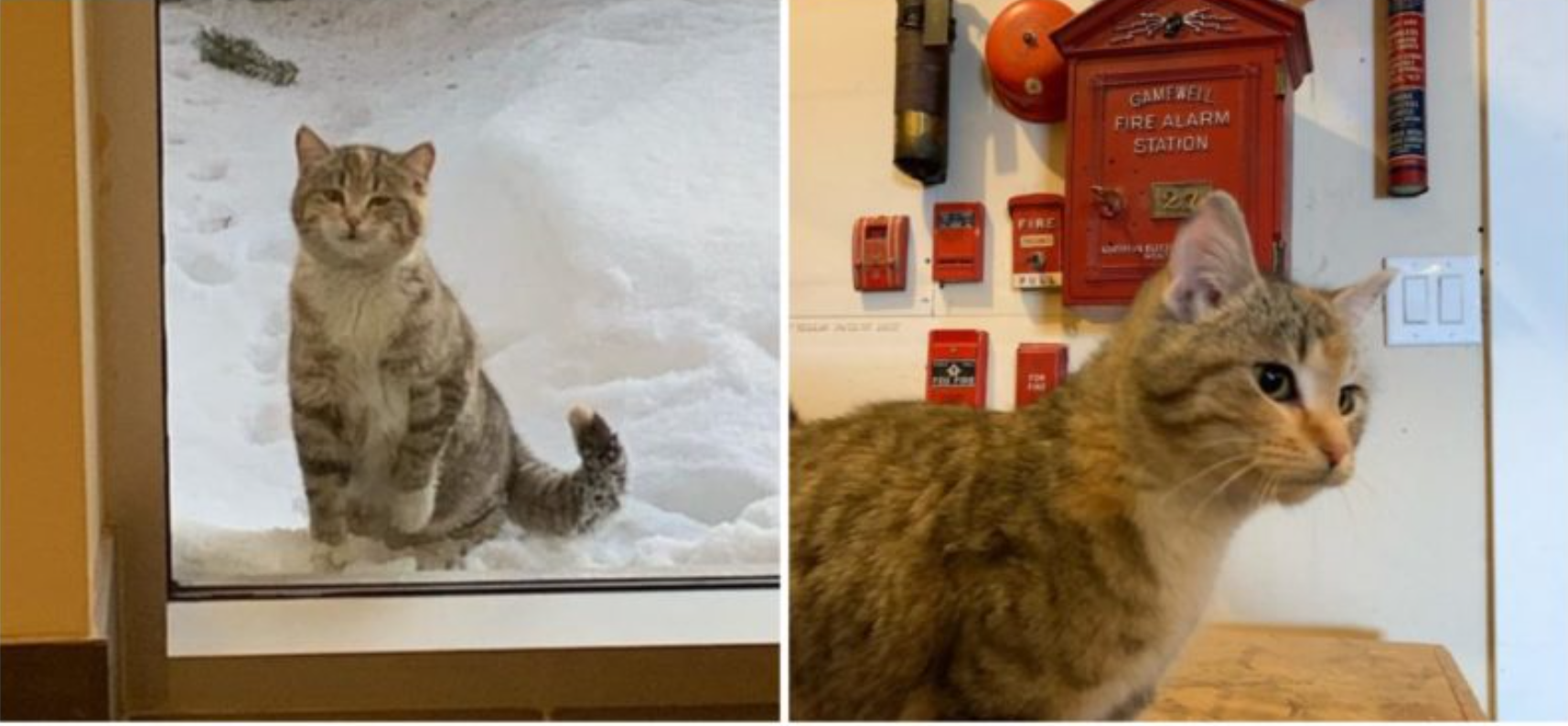 "I shared her tale and photo on Facebook; perhaps someone found her. But after many days passed with no response, we took her back to the doctor where she had her shots and had ear mites discovered. We started treating her for these right away.
Amber made no attempt to resist during these inspections and even seemed to enjoy them.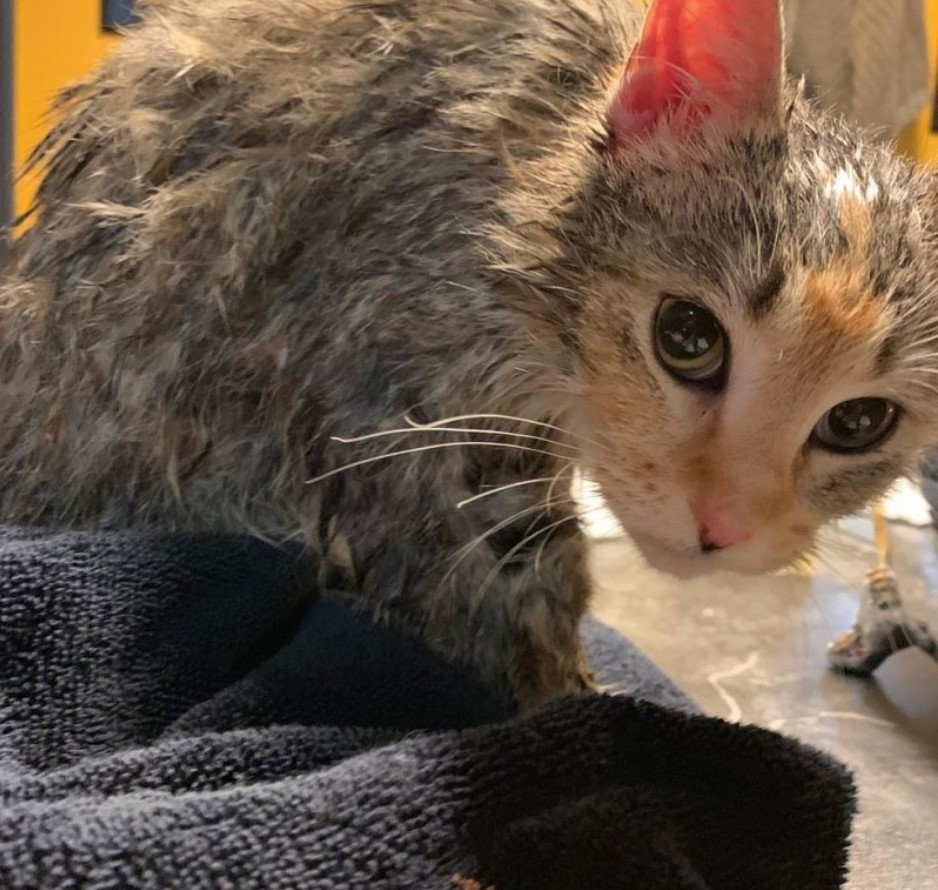 Some firefighters wanted Amber to be the station cat, but it turned out that there would be no one to take care of the cat during the station's off days, when there isn't even a duty officer.
They then made the decision to locate a long-term owner for her.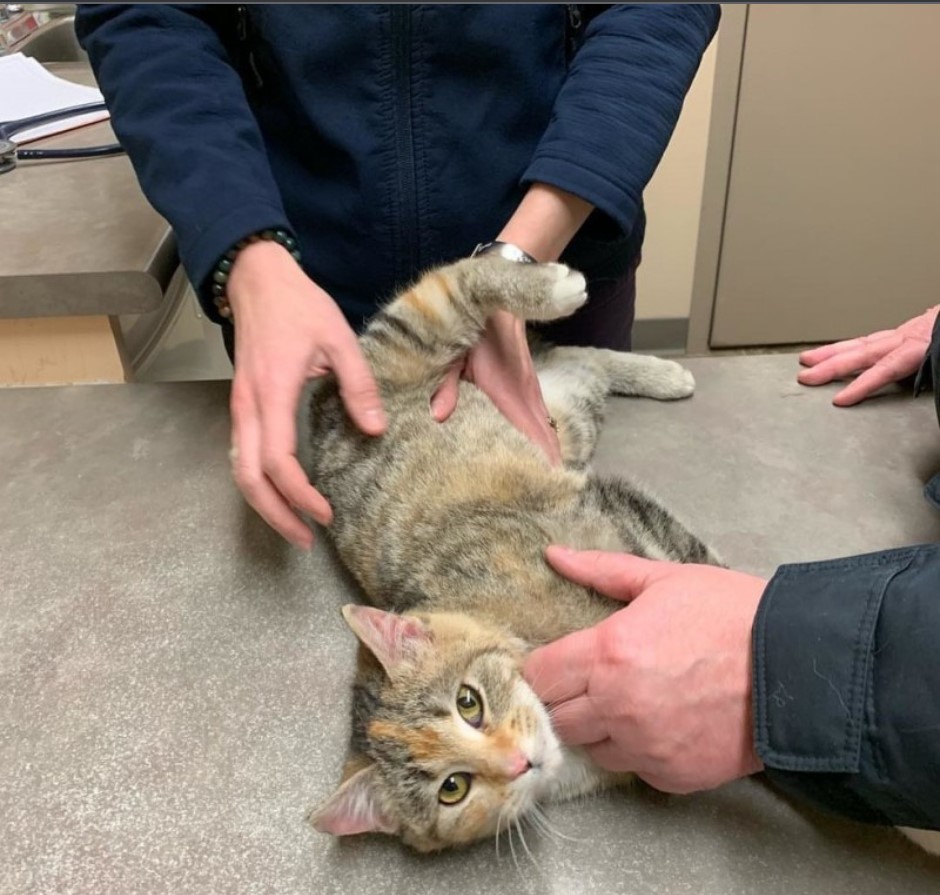 Kelvin stated, "It appears like we've already found an owner for her. We posted her photos on Facebook."