Romance in the rain – the photographer captures the lovely frogs
October 18, 2022
541

2 minutes read
Were you interested of the secret private life of the animals? What are they doing when we are not watching them? Ajar, a photographer was also curious about all these secrets.
That is the reason that he found taking photos of snakes, reptiles and birds so incredible.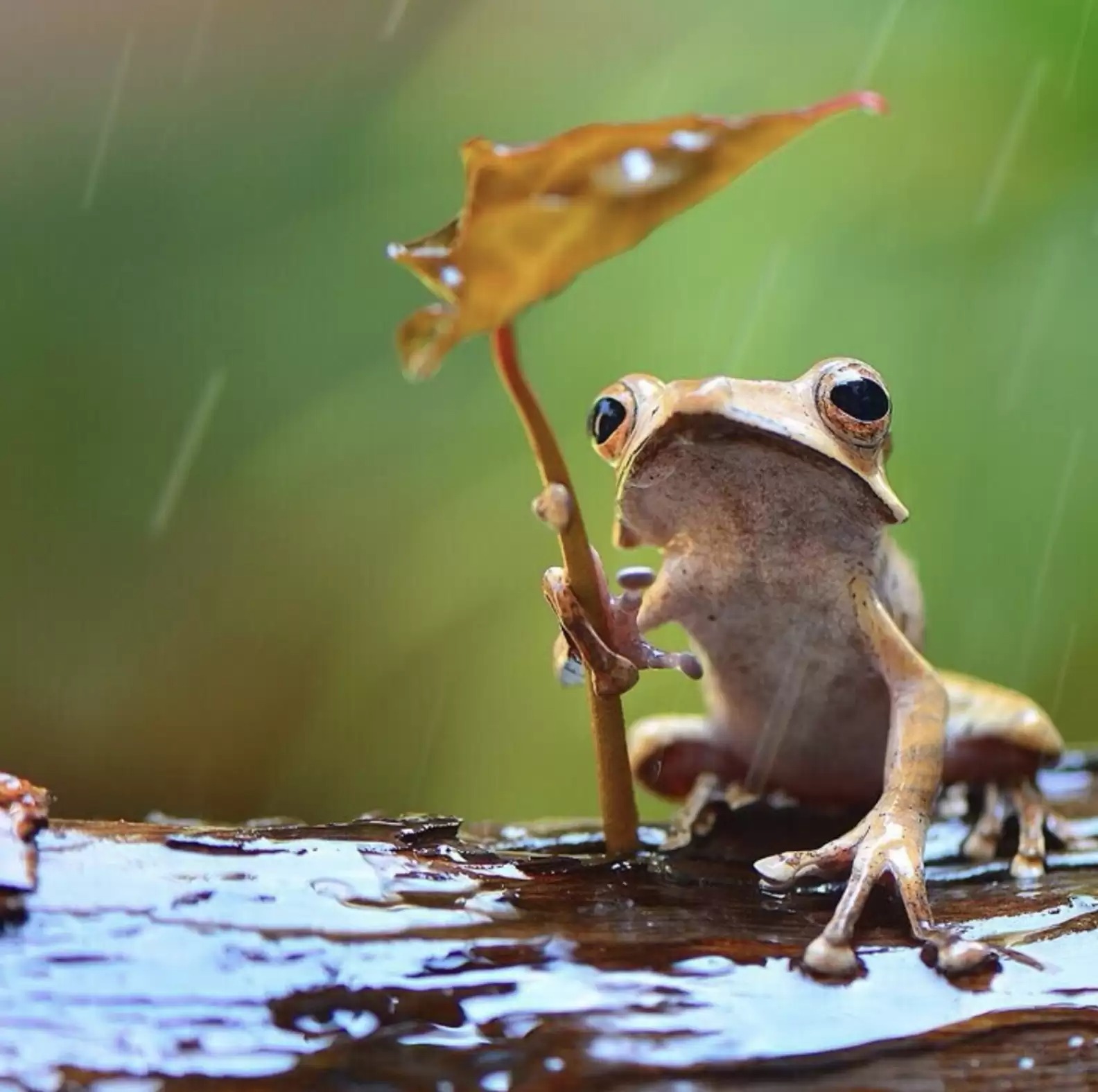 And with so much photographic expertise, he has mastered the art of catching these elusive small creatures in poignant circumstances.
Ajar enjoys seeing the white tree frogs hide behind the greenery during downpours.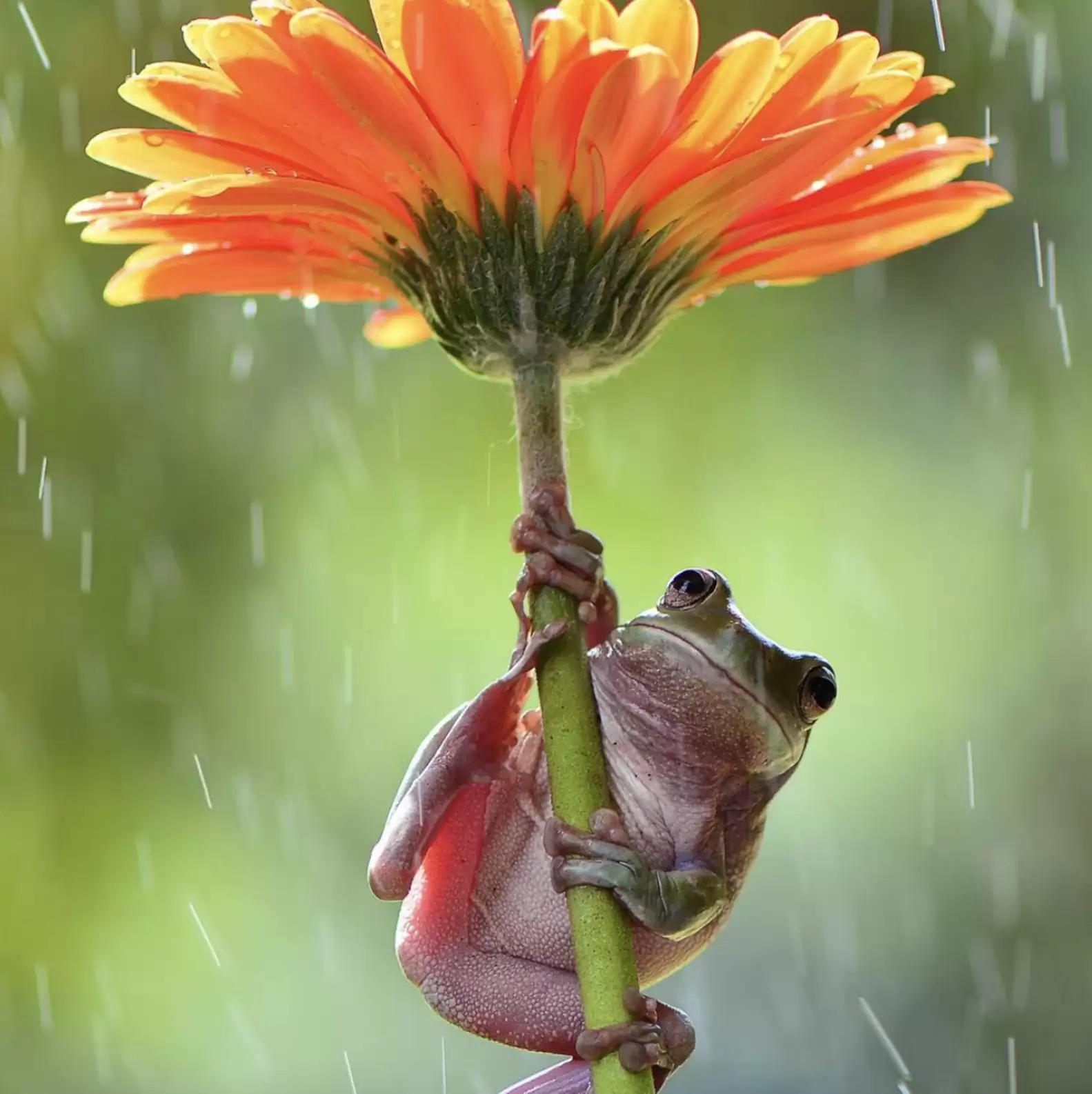 He happened to be outside after a storm in the winter and saw one frog looking for cover under a flower canopy.
As soon as he took the picture, he realized it was something extraordinary. You should be able to capture the moment whenever you see it since it can sometimes pass by so quickly.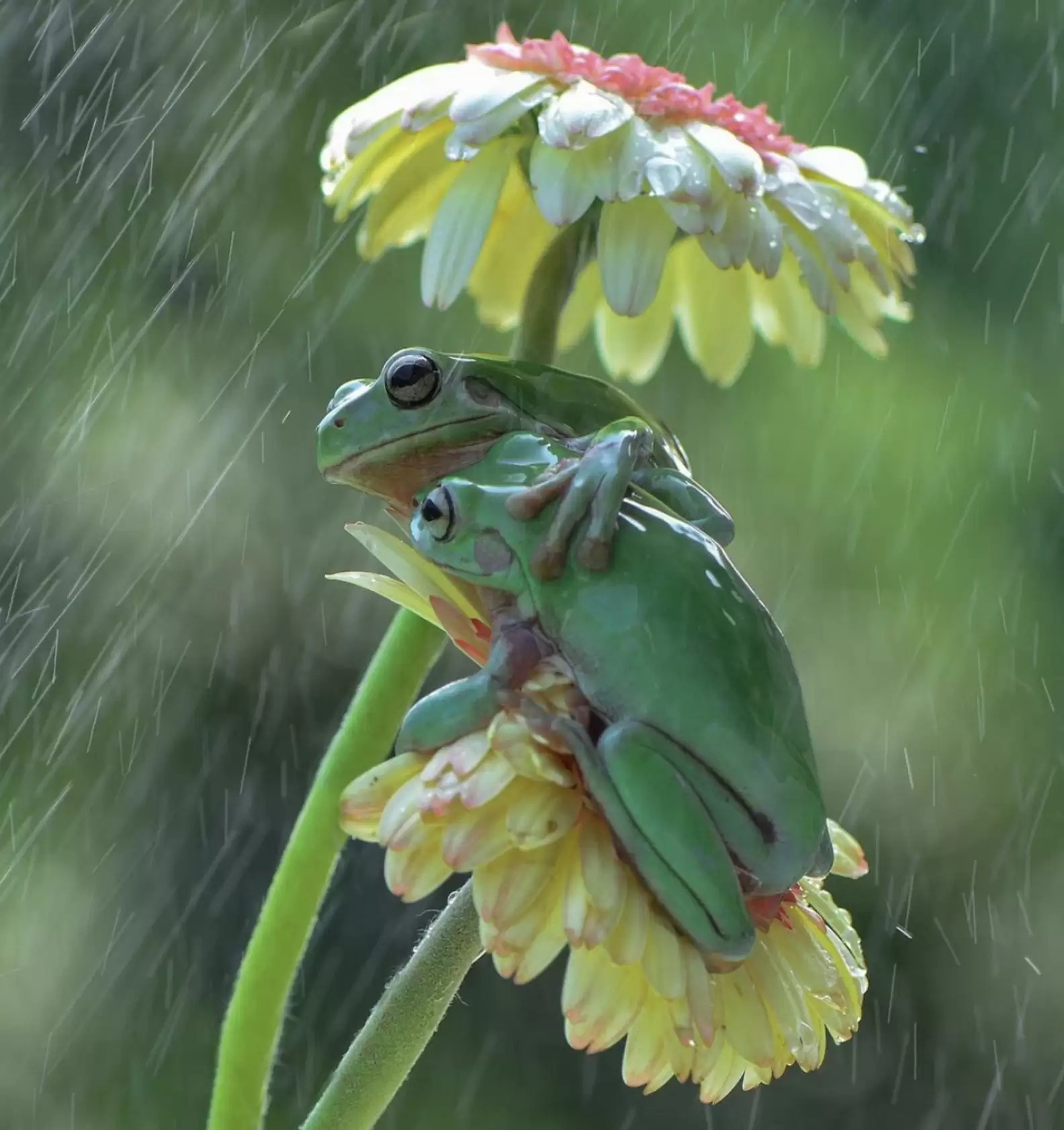 It takes a lot of time to capture these amazing connections, but for this photographer, it's always worthwhile. If it means seeing nature at its most beautiful, he doesn't mind getting a bit wet.