"That was such a beautiful act of motherly love."Gorilla brings her baby to meet a woman and newborn in adorable footage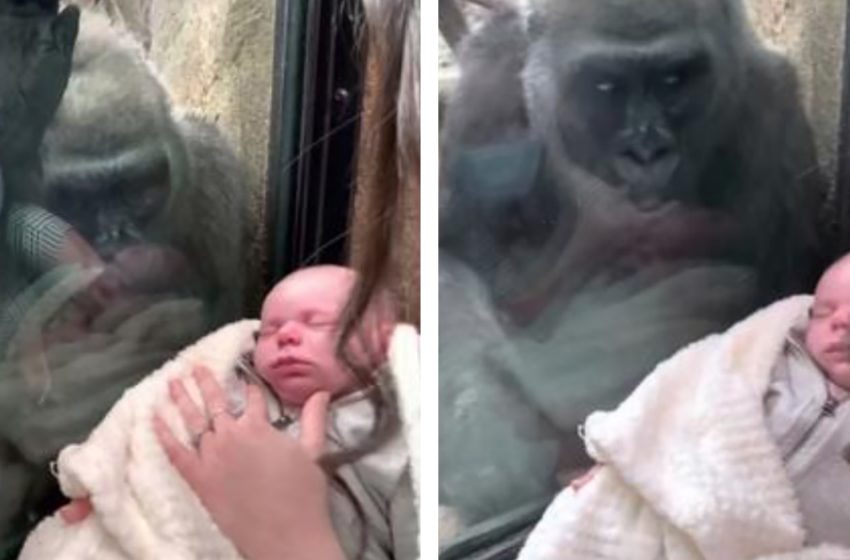 Motherhood is amazing both for humans and for animals. It is a lovely process and the strongest power on Earth. This interaction between a woman and a gorilla showing adorably showing each other their newborns is proof of it!
Michael and his wife Emily didn't even think they would go viral after going to the Franklin Park Zoo in Boston. They also didn't expect to have such a heartwarming encounter with a wild animal. 
"I walked into that zoo like it was another normal day. Little did I know I was going to experience an  act of motherly love," said Emily.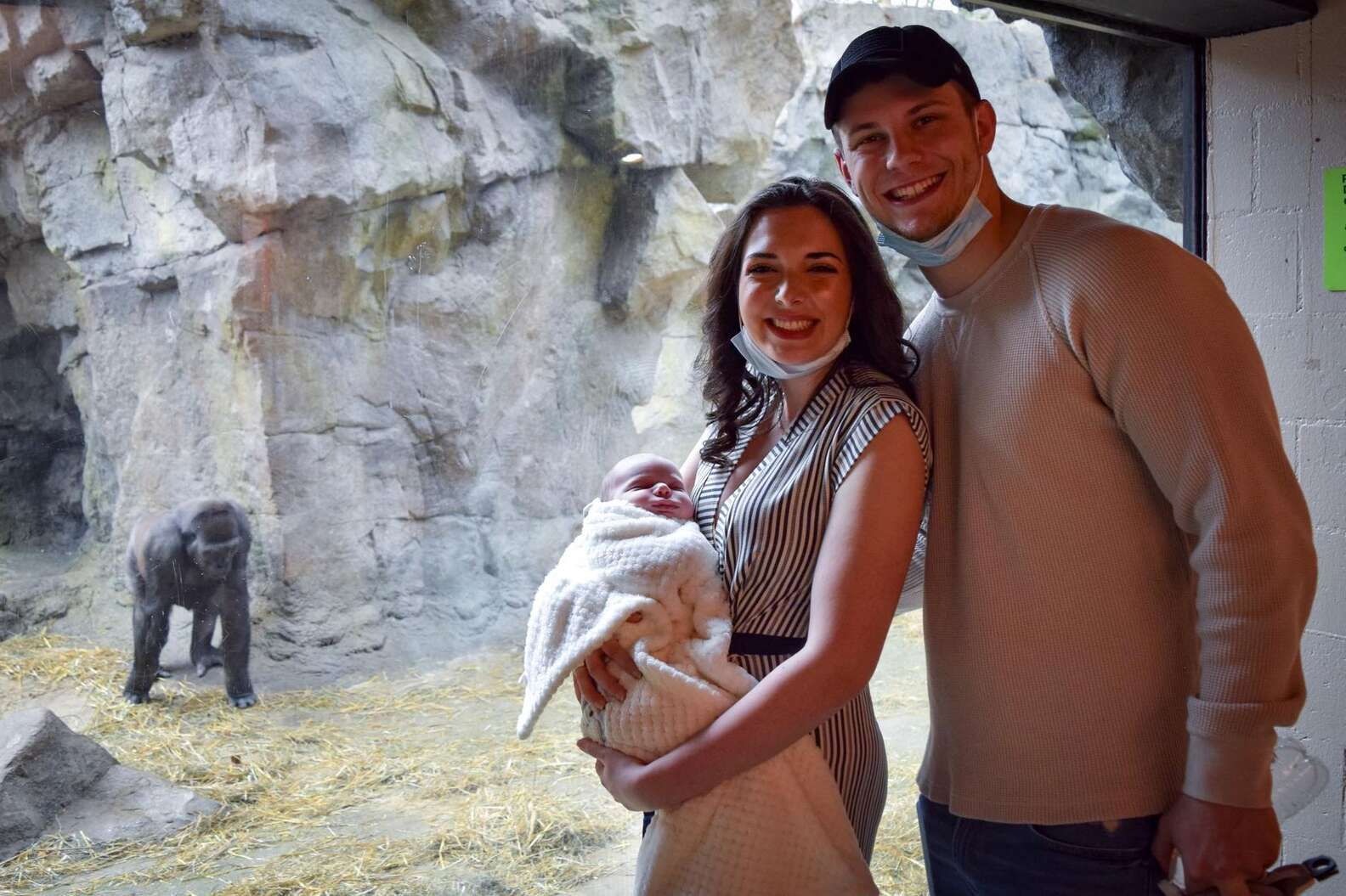 Kiki is an endangered gorilla, who just recently got the chance to experience what motherly love is. Just 7 months ago Kiki became a mother herself.
When the family approached Kiki's enclosure, it didn't take much time before she noticed the family standing there. What happened next is something no one expected
"Emily held up our newborn for Kiki to see," Michael recalls. " Then the gorilla picked up her son and carried him to us."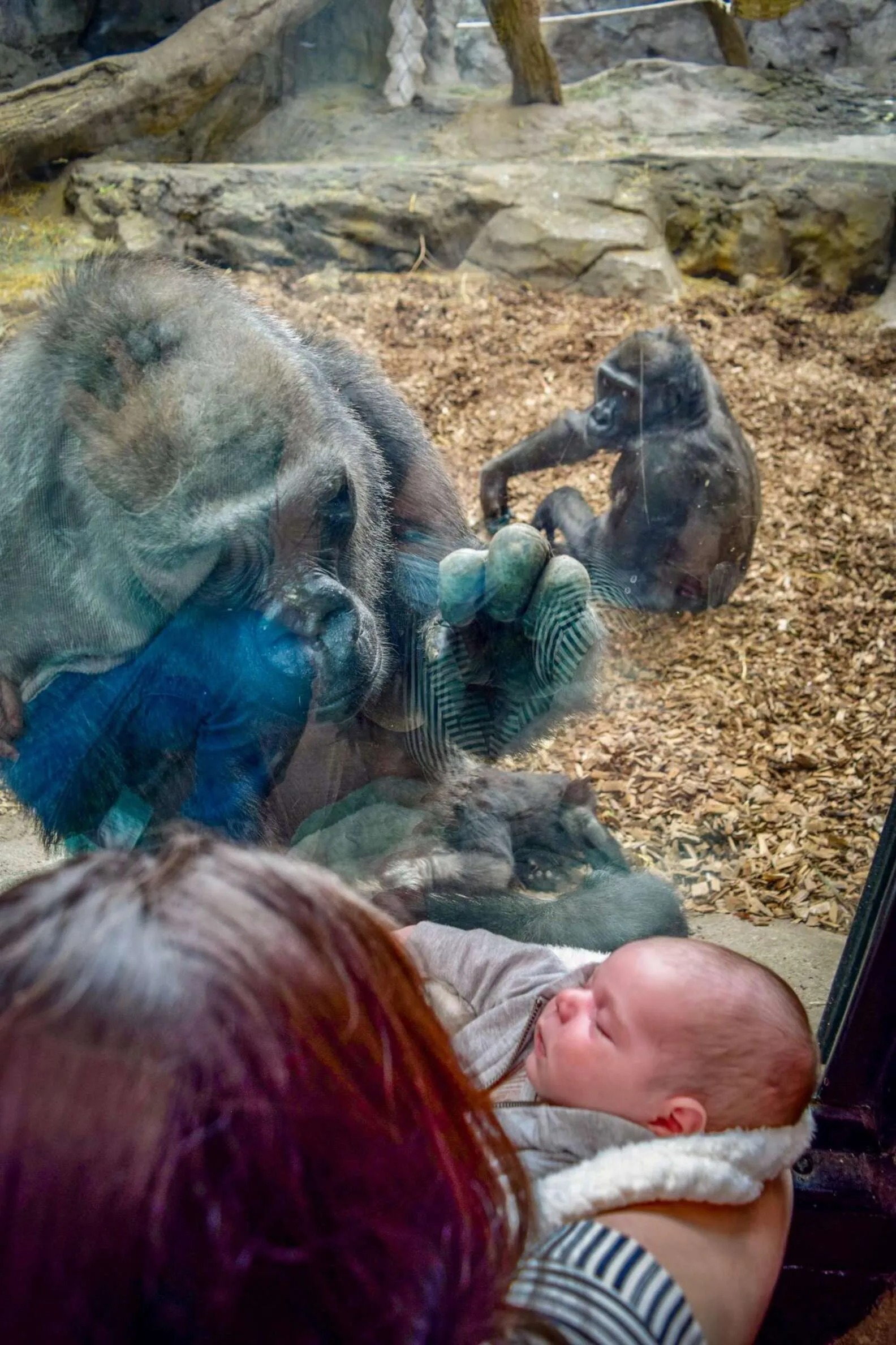 Then an expression of lovely motherhood took place for a few minutes. That was a special bond and it seemed like they were talking the same language. The husband took a video of that unusual interaction and that went viral. 
"I've never experienced anything like that, it was truly an amazing experience for us," said Michael. " My wife and I got so emotional, we had tears in our eyes. Kiki and her baby were talking to us with their hands. The encounter was really unusual." 
Check out the video Michael took: