The Bonded Duo of a Blind Dog and His Assistance Cat Have Relocated to a New Residence Together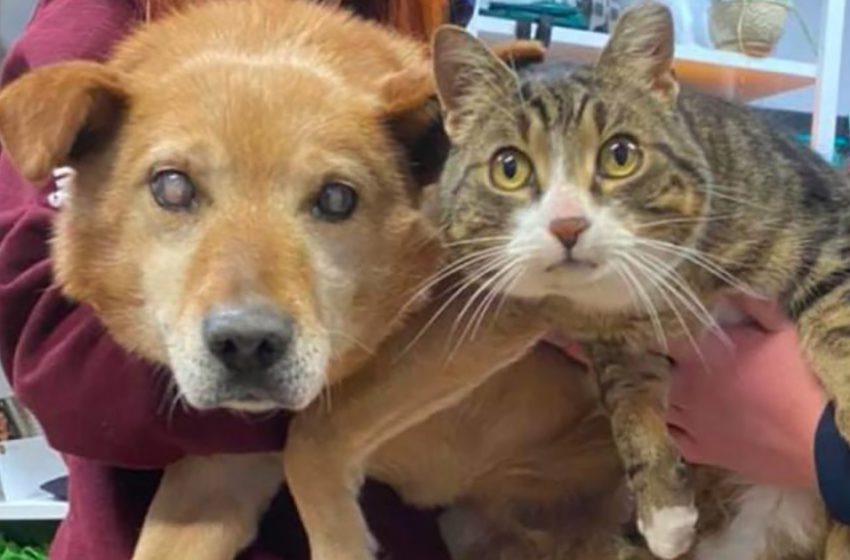 Love has a tremendous power that has no boundaries. But it's amazing how much love and friendship can exist between different kinds of animals.
The saying that cats and dogs can't get along is not true, as this prime example of a friendly and affectionate, but not hostile relationship between a cat and a dog shows.
Meet Spike, an eight-year-old blind dog, and Max, his eight-year-old closest friend. Nothing and no one can break the strong relationship they have created.
The incredible bond between these two encourages others to show compassion for each other and for those who depend on them.
At the Canadian animal shelter Saving Grace Animal Society, this dedicated duo was abandoned by their previous owners.
The two lived in an apartment outside the house, and it was there that their friendship really began. Max served as a sighted man for Spike when he was blind, offering support and comfort to his comrade.
Spike had cataracts, an eye disease that caused him excruciating suffering. Eventually, the asylum had his eyes removed, much to his relief.
Max was always with his friend, who served as both a source of comfort and a source of hope for him – not only a guide, but also someone who made him smile.
In an attempt to find them a permanent home, the shelter shared a photo of the cute little one on social media.
They characterized Spike as a peaceful, good-natured dog who cannot live without his closest friend Max, and Max as a lively and cheerful cat who will make everyone laugh. They should be taken collectively.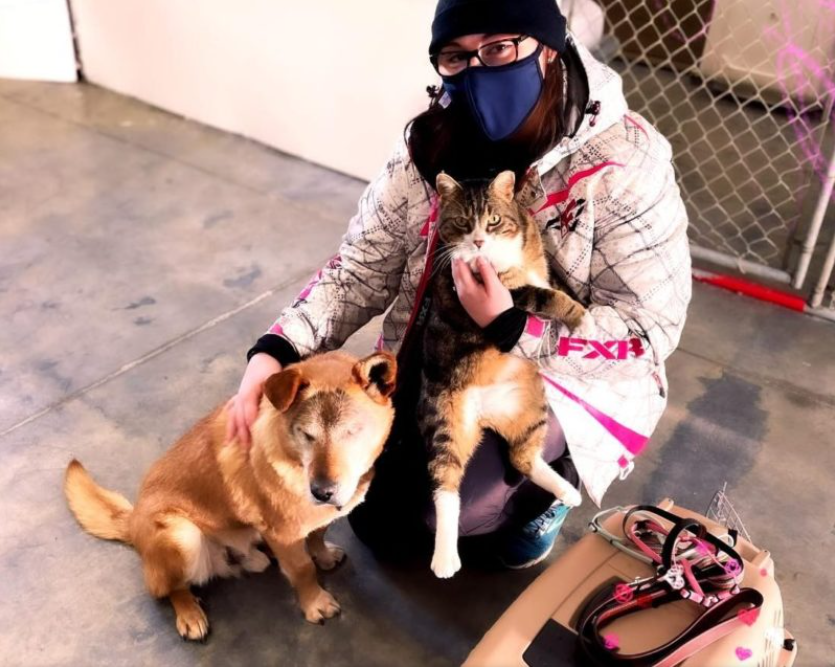 The shelter article received a lot of feedback, many of which were helpful. Spike and Max were adopted at the same time. In Manitoba, they found a new residence.
It remains only to hope that this cute couple will like their new, cozy home.