The Homeless Man Who Gave His Last Penny To A Birthday Cake For His Dog
October 4, 2022
767

4 minutes read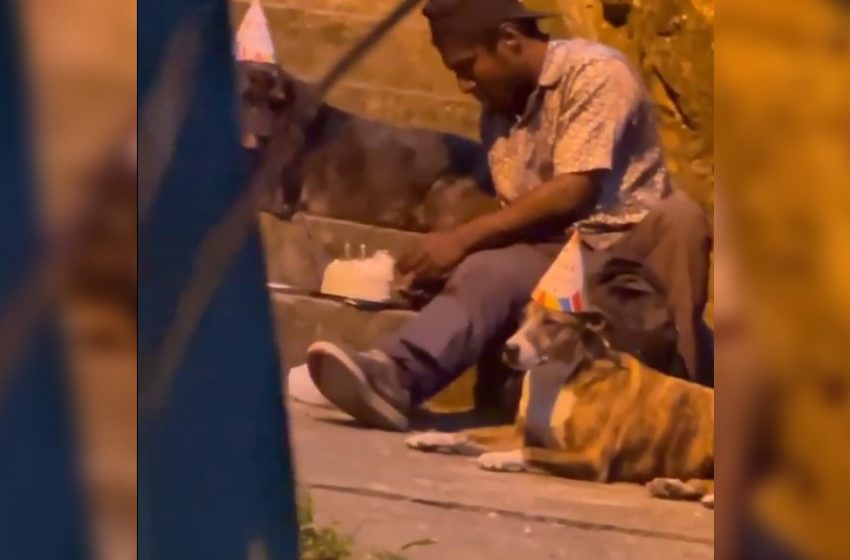 These events take place in Bucaramanga, Colombia, where giving something is much more valuable than gaining.
Choko Jose Luis Matos is a homeless man who spends most of his time with his two best friends – his dogs. Everyone knows that dogs are a person's best friend, but for Choko they were his everything, they were all he had.
He first drew attention when he was filmed by strangers while having a cute interaction with his best friends. he was singing a song for them and clapping along.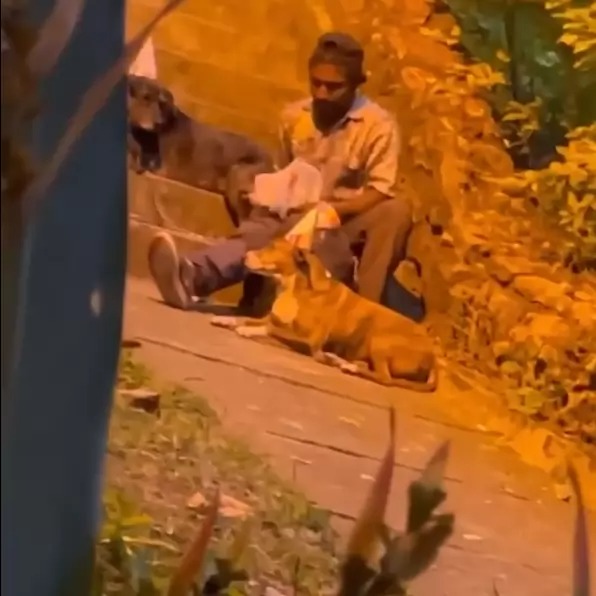 Turns out it was one of the dog's – Shaggy's birthday, and Choko decided to sing him a happy birthday.
When the singing was done, it turned out that he had even prepared a cake and candles. Let's be honest, there's nothing better than some sweet birthday cake to sum up the celebration!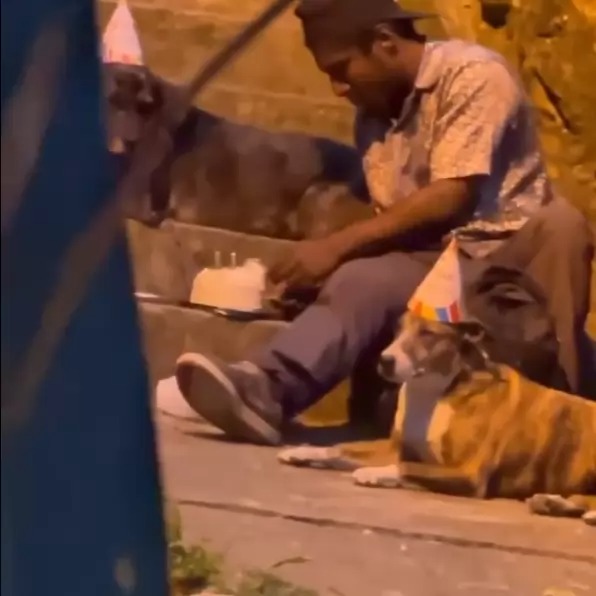 What drew people's attention is that despite living on the street, despite having to save every penny to pay for food, Choko didn't think twice before buying a birthday cake for his best friend.
And for some people, this might seem weird but for Choko, it is completely normal. Having escaped from his abusive home, he had absolutely nowhere to go and Shaggy and Nana were his only family. So having thrown a party with the little money he had should be no surprise.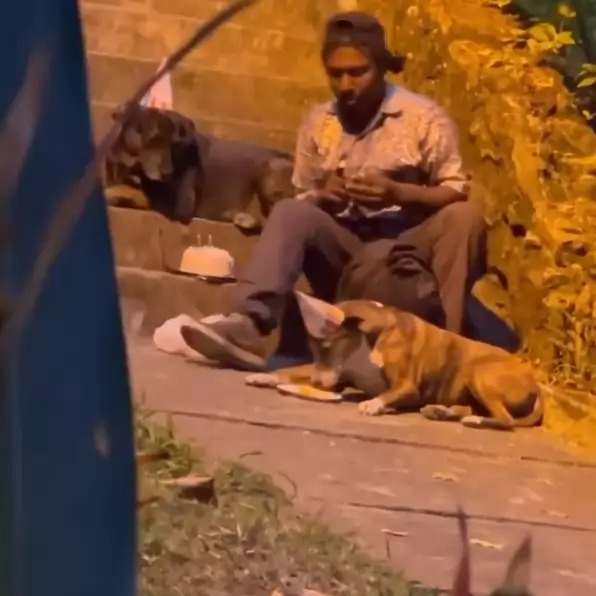 Obviously, when the bystander made a video of all of it it would make news and before he knew it, Choko went viral with thousands of people wanting to know more about him.
The internet fell in love with him and his kindness. People quickly found the spot the video was shot and tried to get in touch with him to see how he could sacrifice so much for his dog.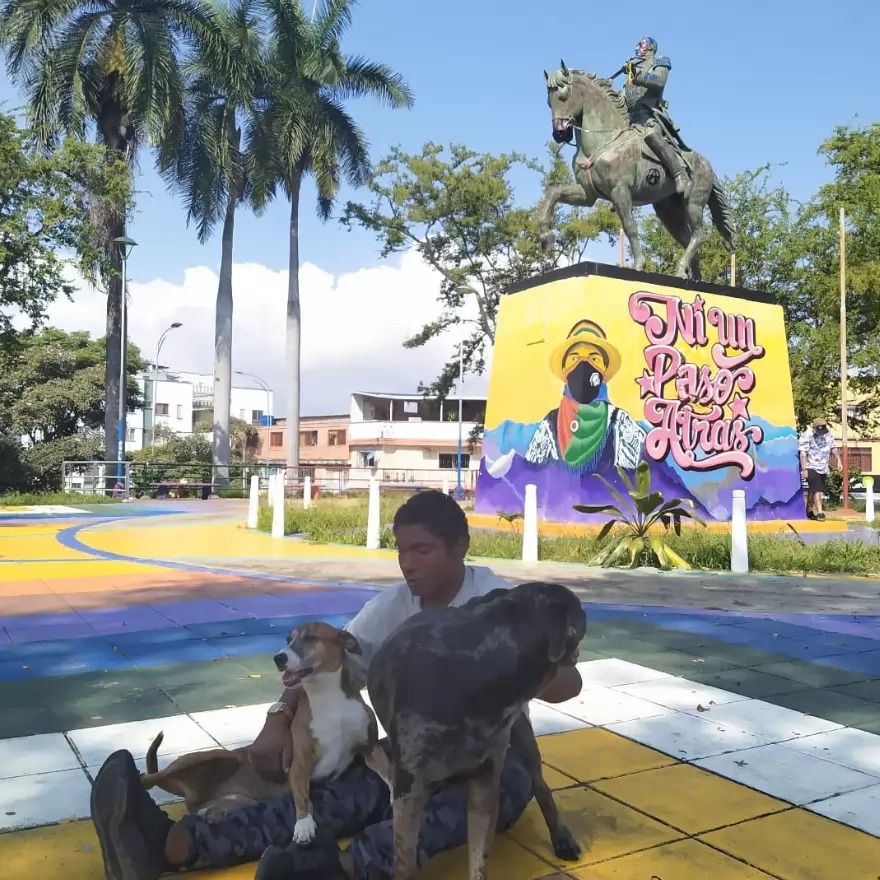 Eventually, people started to donate money to Choko who had absolutely no idea how he went from singing a birthday song to his dog, to being approached by so many strangers.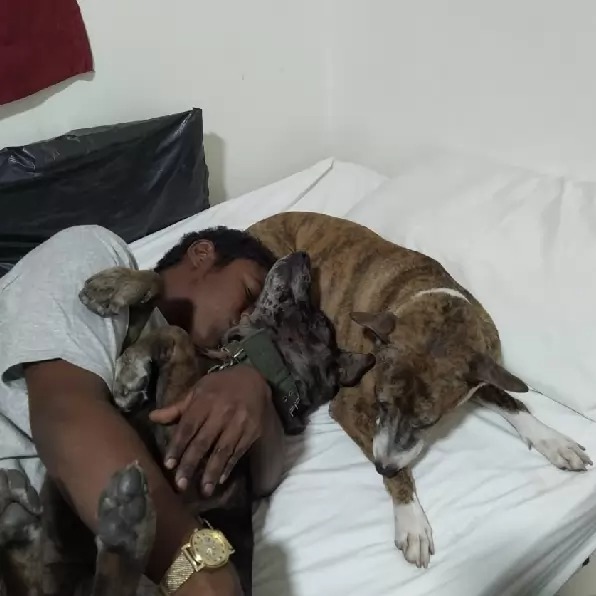 Don't get me wrong, he wasn't complaining. He was in desperate need of money and a home, so when he got gifted a phone by one of the strangers he just couldn't believe that his life was finally about to change.
Choko now runs a page on Instagram where he shares the sweet stories of his two best friends.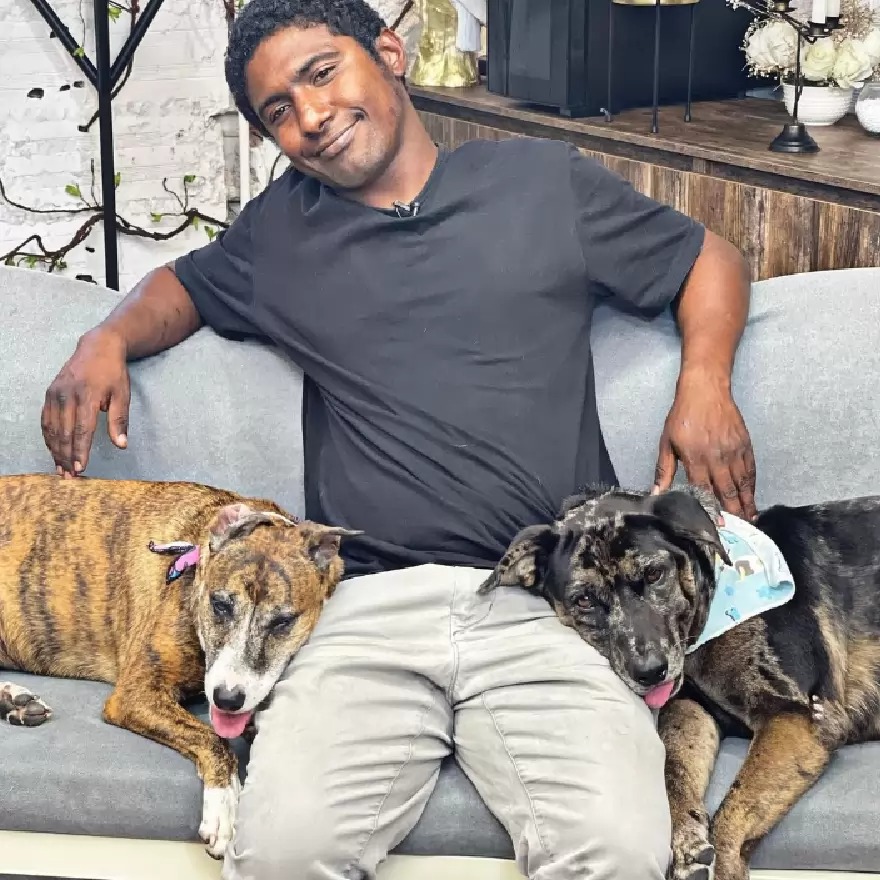 With all the money he got donated, he put a roof over his head. he finally could afford a dentist and get whichever food he wanted.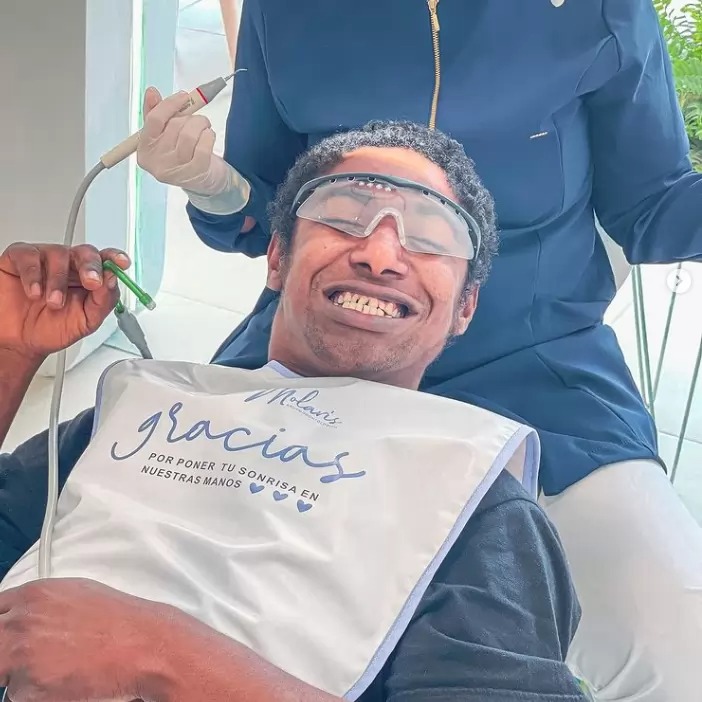 And although his life got much easier now, he will never forget how Shaggy and Nena stuck by his side when he was at his lowest.
Check out the video that turned Choko's life upside down.