"They look adorable with it." Teenage boy makes bow ties for shelter animals to help them get adopted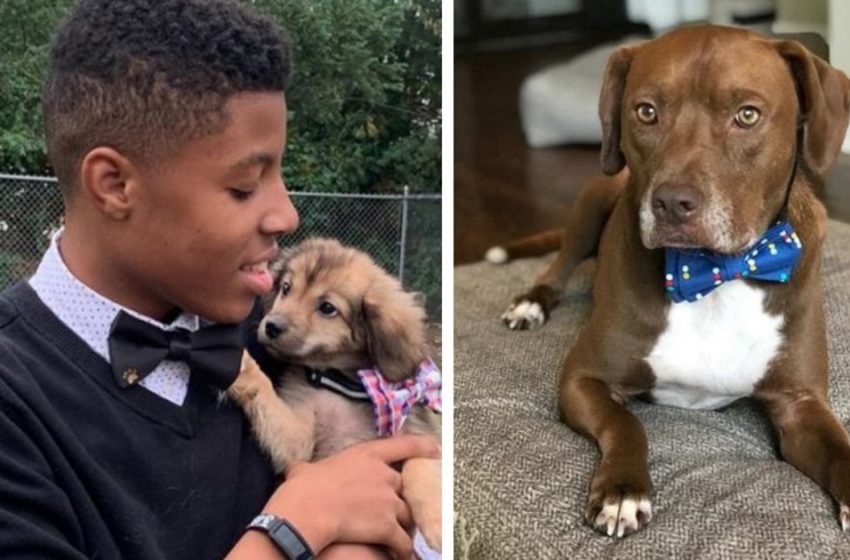 When looking for a puppy, one always chooses to depend on his appearance and how cute they look. So when waiting to get adopted a dog or any other animal, needs to look as cute as possible. 
Посмотреть эту публикацию в Instagram
Considering that, the hero of our story – a kind-hearted teenager, has helped thousands of animals get adopted.
Darius Brown is from New Jersey. As he recalls he was always fond of animals. 
His biggest dream was to help those animals who desperately wanted to get adopted. 
By the age of eight, he developed a strong love for designing bow ties. And by the age of 14, he made his first bow tie meant for a helpless puppy. Moreover, ever since then he has made thousands of them helping thousands of dogs. 
Посмотреть эту публикацию в Instagram
"I was aware of the distinction and I wanted to help all these animals but didn't know how," said Darius." I found one of the shelters on Facebook and looked at the pictures of dogs. I thought, "What if I donate some bow ties to the shelter and help the dogs get adopted faster."
By helping the dogs, Darius also helps himself. At a young age, the teenager was diagnosed with fine motor skills. That is how he found his passion. To overcome the illness he started cutting materials for bow ties. 
Посмотреть эту публикацию в Instagram
"I love dogs very much. They are man's best friends. And since there's a problem of them not getting adopted, I made some bow ties in hopes that people would notice them faster."
Moreover, Darius decided that selling bow ties would be a great idea too. And the money that he makes he donates to the shelters to help the animals in need.
So far he has already sold more than 1.000 bow ties.
"I didn't expect people to be so excited to buy bowties for dogs. To my surprise there were a lot of them," Darius said.
Darius' company is called Beaux & Paws and anyone willing to support it is more than willing! 
This guy is truly a hero and we need more people like him!