Two bewildered and abandoned kittens are taken in by a kind dog in New York City after being discovered in the backyard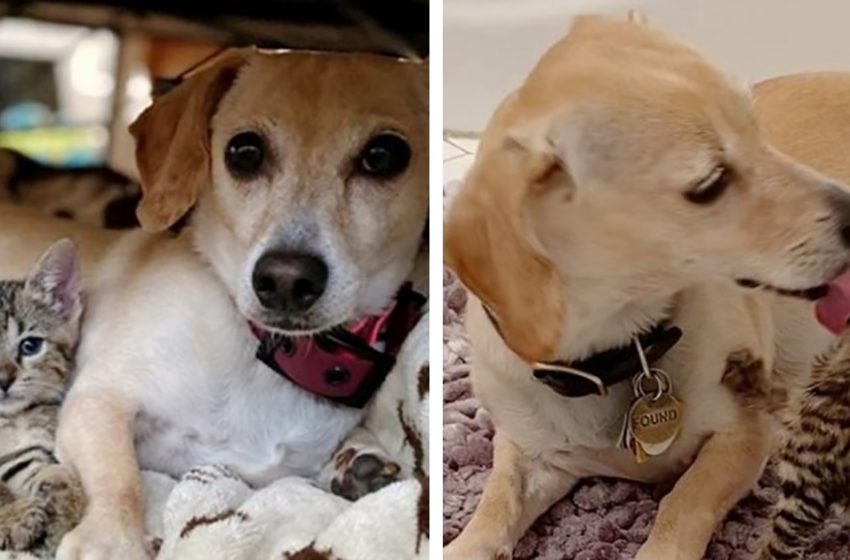 It is a common myth that dogs and cats are foes and that developing a relationship between them is nearly impossible.
However, you will be touched reading this story about one cute possible friendship between a dog and cats.
It happened that one kind dog adopted two little scared cats, and they eventually won everyone's heart with their sweet relationship.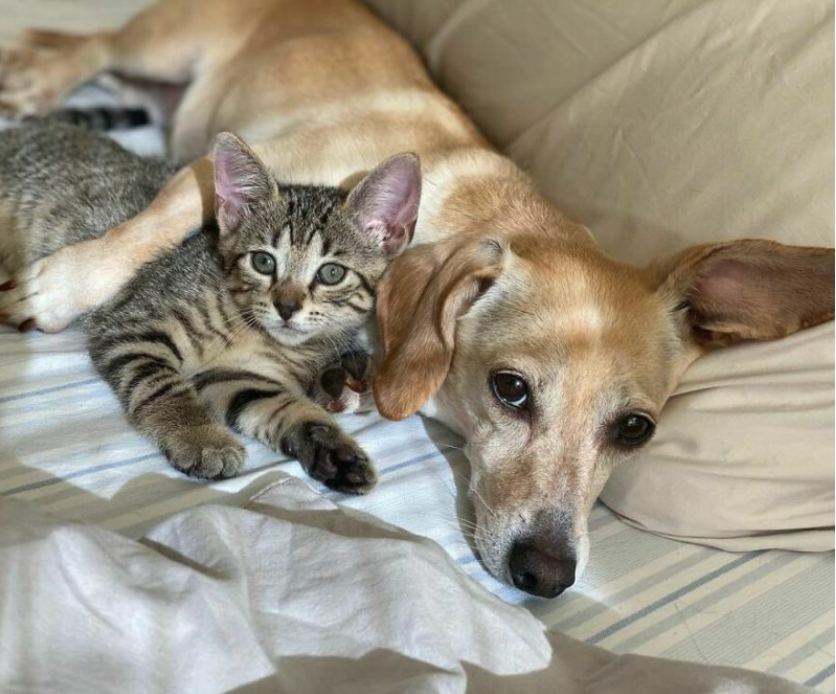 Asa, a generous lady, grabbed two abandoned kittens in need of shelter as soon as she realized that they were found in the backyard and needed help.
About 11 weeks old, very timid and scared, two tiny souls.
Asa had a dog named Kona. She was first anxious about her dog's reaction to the kittens.
However, she had nothing to worry about, as Asa's kind companion received the new family members very well.
Asa loves animals very much. Over the years, she has found loving homes for over 160 abused and abandoned animals.
However, she has never seen her cherished dog be as devoted to an animal as she is to these two gorgeous kittens, named Blair and Chester.
As soon as they first met, Kona fell in love with them and immediately began to comfort and protect them.
She seems to have taken on the role of their foster mother or nanny.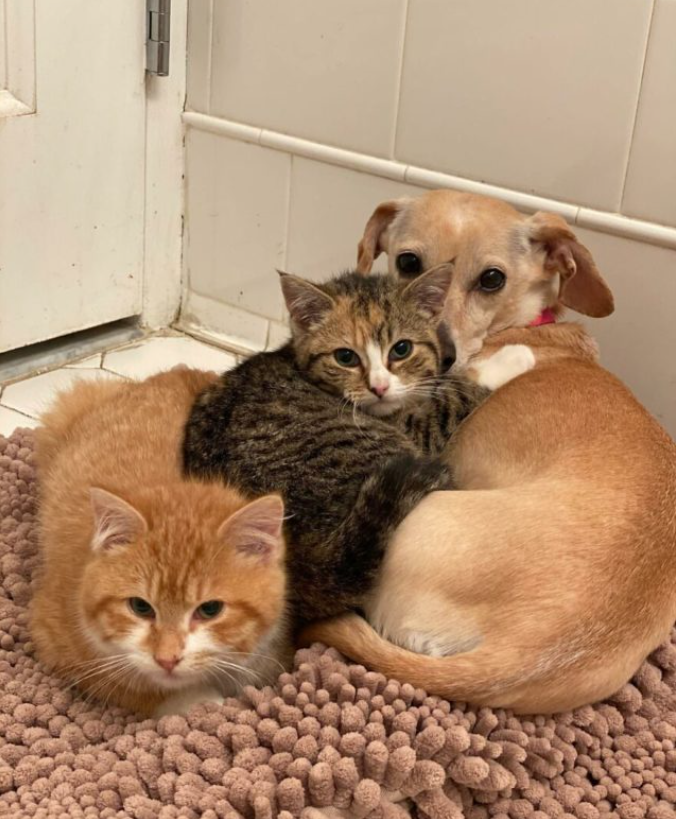 The poor kittens were very scared and confused because of their hard life on the street.
They were wary of people, but through care, affection, and the efforts of a helpful dog, they soon learned to be friendly and well socialized.
Now Chester and Blair are content to live in a cozy permanent home with their dear companion Kona and their kind man Asa.