Wally, the cutest rabbit with enormous ears that resemble butterfly wings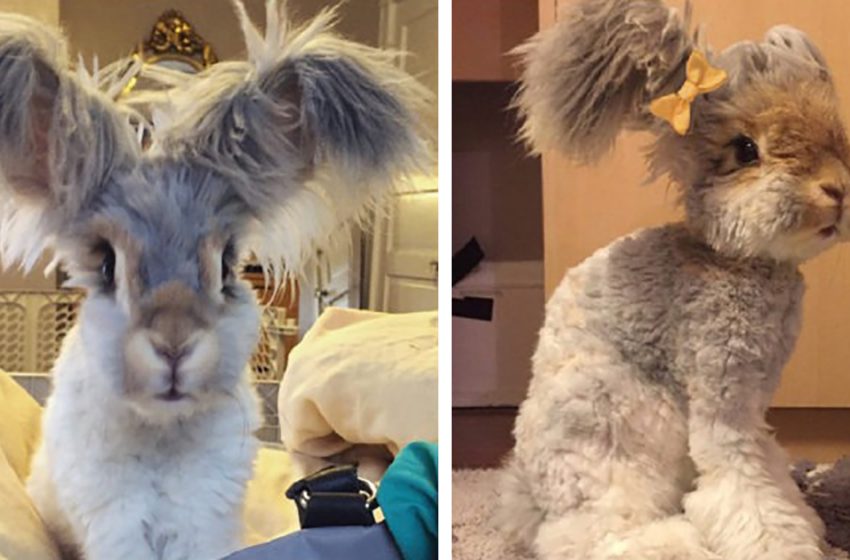 Bunny Wally has reached the top of popularity; she became an icon on Instagram.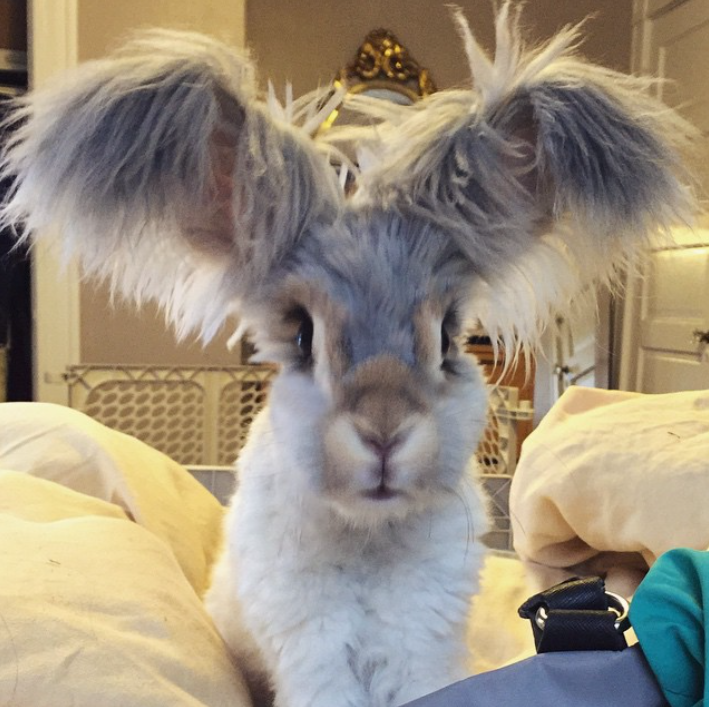 This all because of her unique hairstyle and ears that reminds of butterfly wings.
Wally was born in the summer of 2014. The famous creature lives in Massachusetts.
Rabbit owner Molly once decided to take some pictures of her pet and post them on a well-known social network.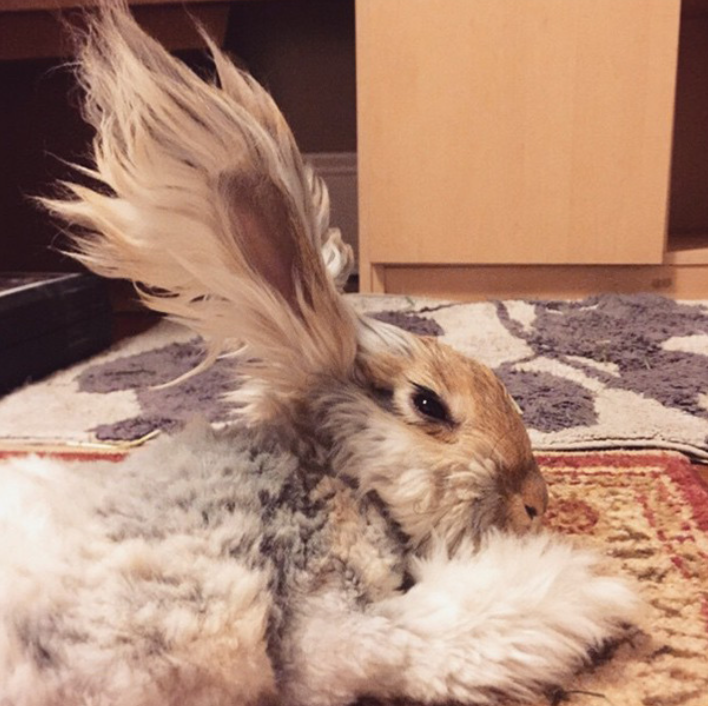 As a result, millions of people from all over the world viewed the images.
Everyone was amazed by Wally's look so she got innumerable remarks of love, attention and comments.
Angora rabbits resemble a silky, fluffy mass. The breed is considered one of the oldest.
These animals have been bred to produce fine, cozy wool.
The breed got its name in honor of the capital of Turkey, as it comes from there (formerly Ankara was called Angora). There are five different breeds.
English angora rabbit named Wally.
If you decide to keep such an animal at home, you must be ready to take care of the beautiful coat of the pet.
Such a fluffy can live under optimal conditions for up to seven years, which is a quite long lifetime for rabbits.