Woman occasionally found her missing pet at the shelter while trying to adopt a new dog for her boys
October 2, 2022
334

3 minutes read
Aisha Nieves of Allentown occasionally stumbled upon a photo of the recognizable dog while browsing the Lehigh County Humane Society (LCHS) website while searching for a dog for her two boys.
She carefully examined it and was sure that it was her beloved Kovu, who disappeared two years ago.
She couldn't believe what she was seeing – it really was her beloved dog with a scar on its eye.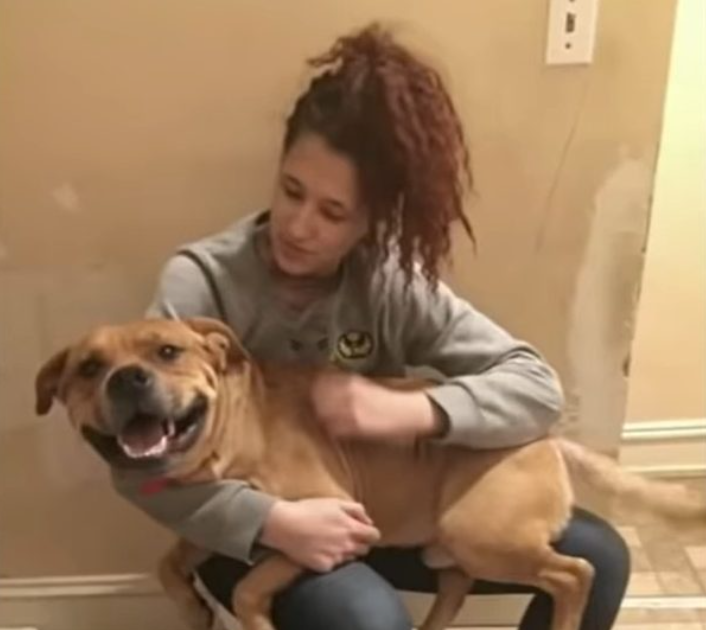 He was only seven weeks old when he was adopted by Aisha. Because of the scar on his eye, she decided to name him Kovu, after the lion cub from The Lion King.
For about five years, the woman was looking for Kova, but one day, returning from work, she could not find her charming puppy at home.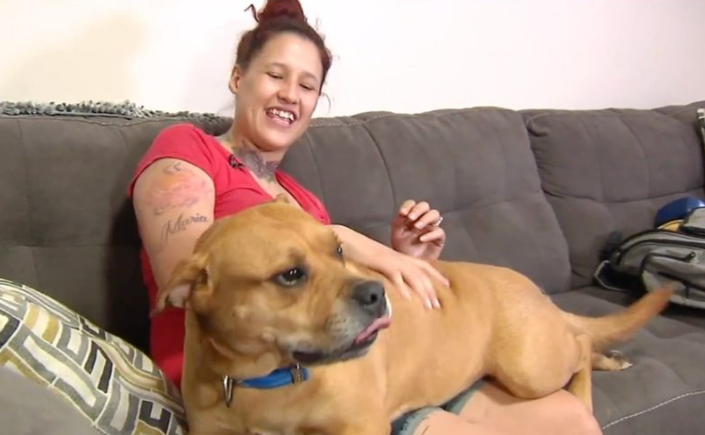 Aisha was heartbroken and desperately looked for her puppy, but she was not there. It turned out that the dog crawled out of a hole under her fence, formed as a result of a car accident.
When she returned home, there was no dog to meet her and kiss her. She missed her dog terribly. At that time, Aisha was expecting a child, which broke her heart deeply.
She sobbed, fearing that Kuvo might get hurt or, in the worst case, be killed or kidnapped.
The landlord spotted Aisha's dog two weeks later and took it to a local charity, though Aisha didn't know about it. After being later adopted by his family, Kovu had to be returned to an orphanage after 8 months as the family was in danger of being evicted. The dog's name was Ash.
Aisha called the Society for the Protection of Animals and said that she had found her puppy on the website of the organization's shelter. Aisha needs to bring a photo of her dog along with the adoption money to get the puppy back.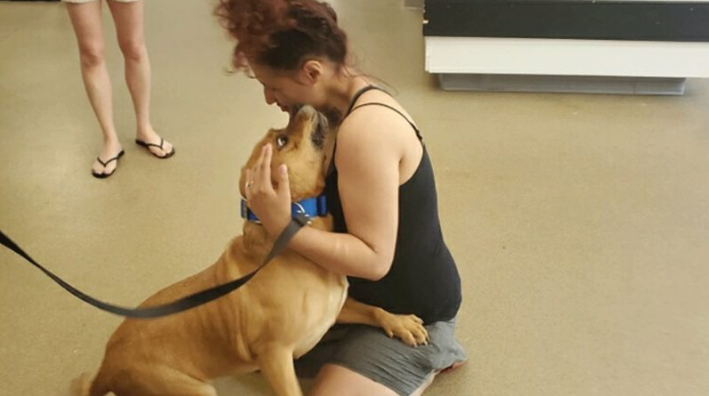 Aisha was worried about whether Kovu would recognize her when she arrived at LCHS to see her beloved cat.
Kovu started wagging her tail as soon as she spotted her owner. They hugged each other tenderly, weeping and screaming.
Here is the video of their heart-melting reunion: